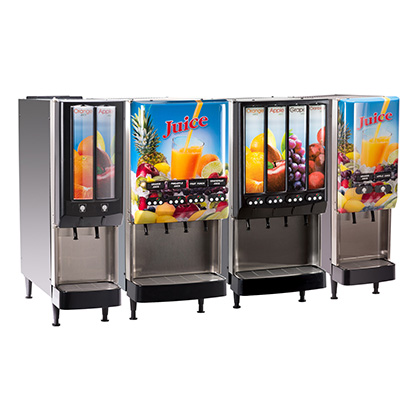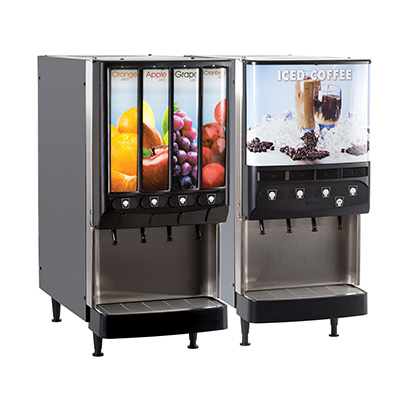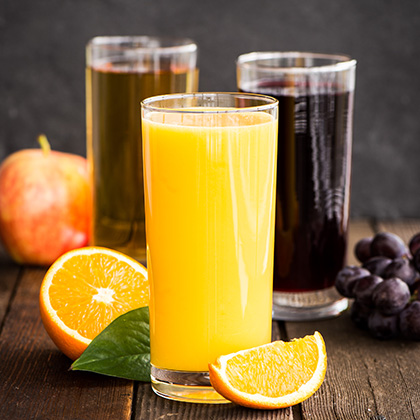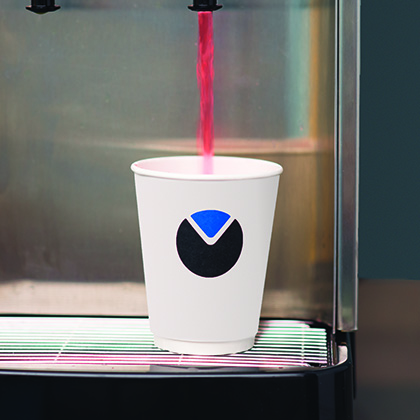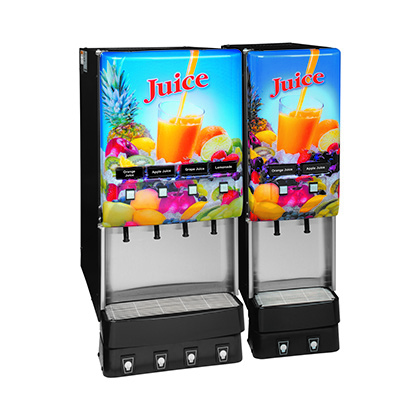 BUNN JDF cold beverage dispensers provide an ideal solution for customers searching for healthy alternatives to carbonated soft drinks.

These dispensers work with a variety of concentrates, including popular selections like Juices, Lemonade, Iced Tea, Flavored Waters, and Iced Coffee.

The exclusive BUNN High Intensity Mixing System assures perfectly prepared drinks.

Multiple merchandising options are available including the unique four and two segment graphic door models that allow the operator to easily change brightly lit door graphics to promote new or limited time offerings.
Consistent Quality in the Cup
Exclusive BUNN High Intensity Mixing Technology
Mixes high viscosity 4+1 and 5+1 FCOJ (From Concentrate Orange Juice) more consistently
Standard product ratio range is from 2:1 to 11:1
Brix measurement tests with 4+1 and 5+1 FCOJ (From Concentrate Orange Juice) are 11.8 +/- .1
Flexible Product Offerings
One dispenser delivers both frozen and ambient products, to maximize profitability by providing greater flexibility in product offerings
Push and hold or portion control dispensing
LED Lighting on backlit models for longer life (significantly reduces service costs)
Non backlit versions
Custom Branding Available
Cold Water Dispense Option
Segmented Graphics Doors Available
Serve both high-quality frozen concentrate and shelf stable products
Dispenses juices, teas, flavored waters, nutraceuticals, and iced coffee concentrates
JDF-2S delivers 85 drinks at a rate of 1-12oz drink per minute before exceeding 41F drink temperature (75F ambient incoming water)
Mixes high viscosity 4+1 and 5+1 FCOJ (From Concentrate Orange Juice) more consistently
DF-4S delivers 145 drinks at a rate of 3-12oz drinks per minute before exceeding 41F drink temperature (75F ambient incoming water)
JDF-2S - 8lb ice bank
JDF-4S - 16lb ice bank