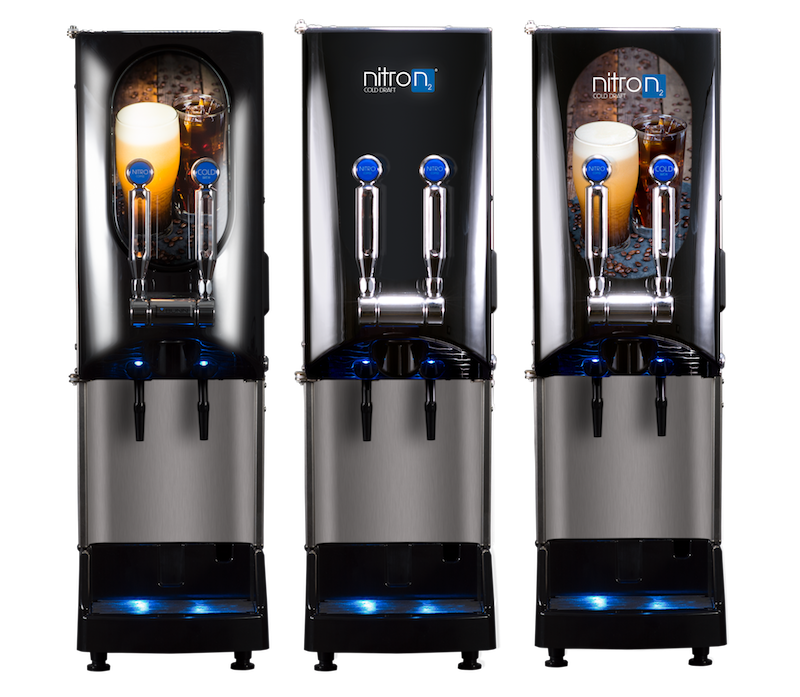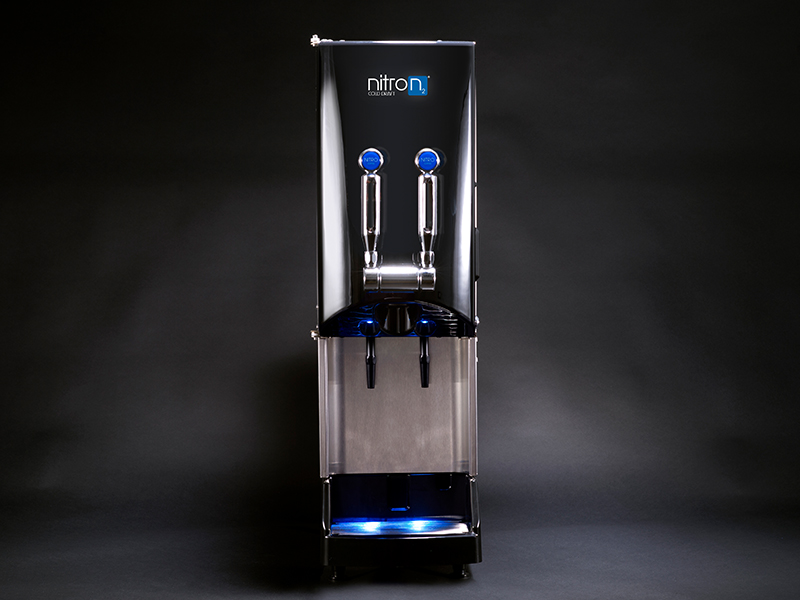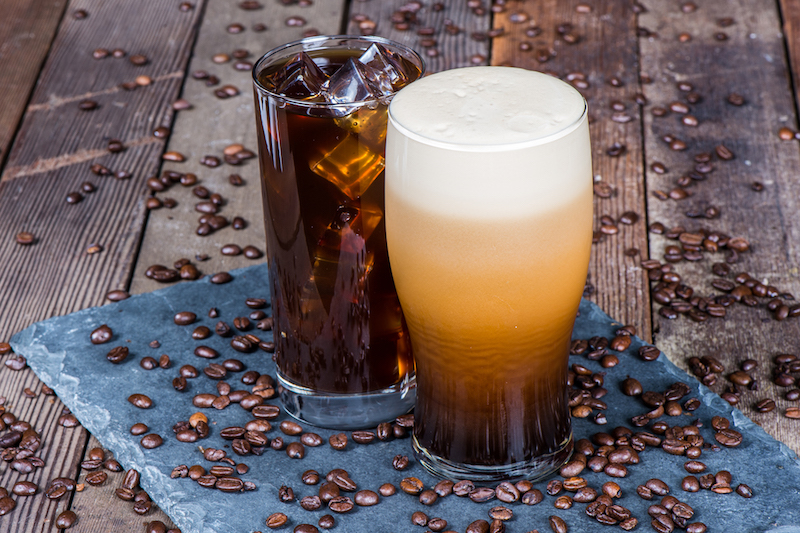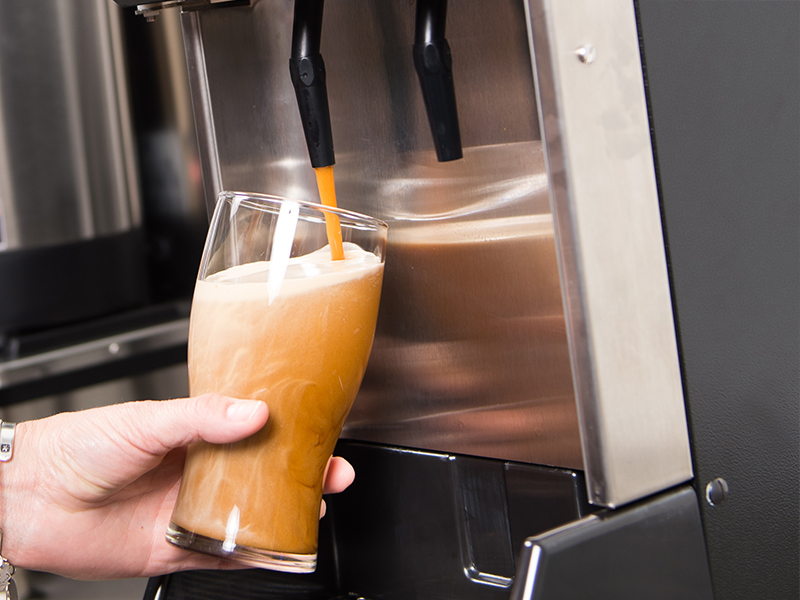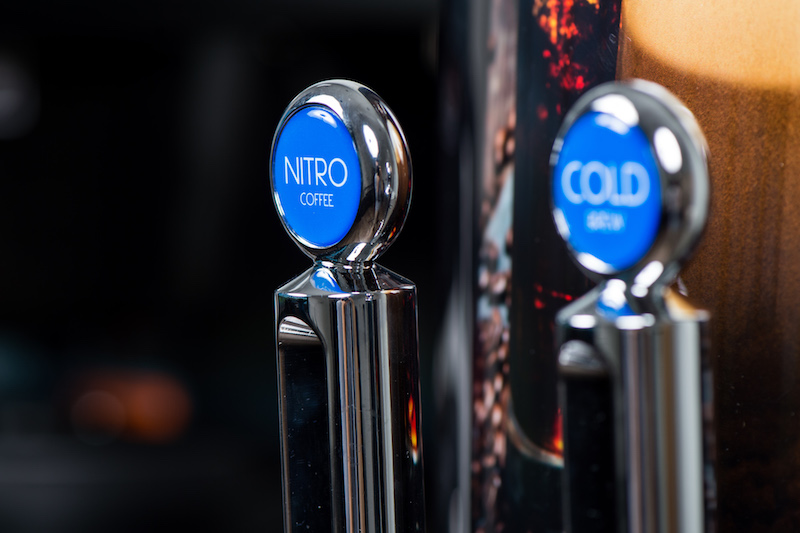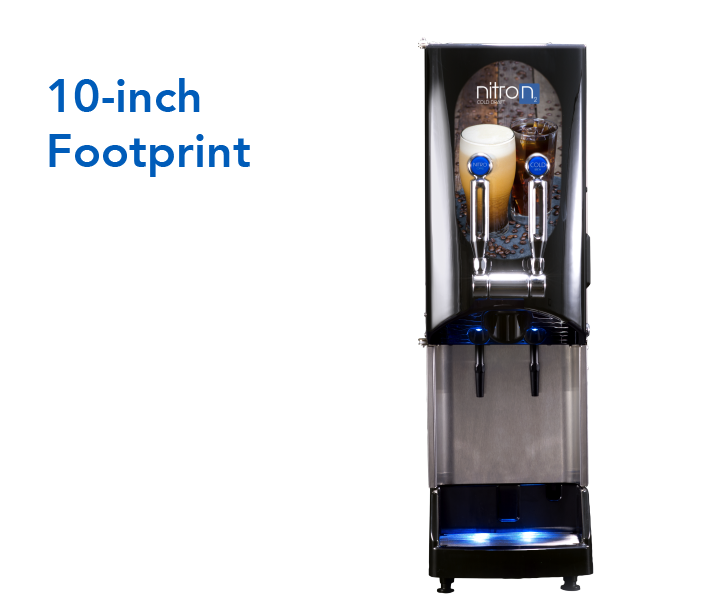 Meet Nitron
Keg-free design makes Nitron the ideal platform for delivering authentic Cold Brew taste without the need for a complex or lengthy brewing process.
Keg Free
Achieve a nitro infusion with no kegs to change-out, store, clean or sanitize! Various models available using either two 1-gal (3.8L) concentrate BIBs or BUNN refillable containers* (for Ball-valve models), two 1/2-gal (1.9L) concentrate BIBs or a single 1-gal concentrate BIB (for Scholle models) that staff are already familiar with and each BIB yields multiple gallons of finished drinks.

*Refillable Container Assembly (39302.0000) not included.
Great Taste
No milk or sugar needed! The BUNN exclusive in-line nitro infuser produces up to 3 minutes* of cascading micro-bubbles, crowning your beverage with a stout-like head that tastes distinctively creamy and delivers a soft, velvety mouthfeel.

*Results based on product concentrate used
Proven Technology
Leveraging BUNN's consistent and reliable High Intensity® mixing chamber assures a perfectly blended finished beverage, cup-after-cup.
Artful Styling
11" x 6.6" graphic panel on LED-lighted door can easily be changed - without tools - to promote unique brands and beverage offerings.
Mounted on standard 3/8"-16 UNC threads, chrome plated brass tap handles are interchangeable with custom handles for a more personalized look.
Narrow Footprint
Cold Brew Coffee, Iced Coffee, or Iced Tea - all from a sleek 10-inch wide footprint.
Door Type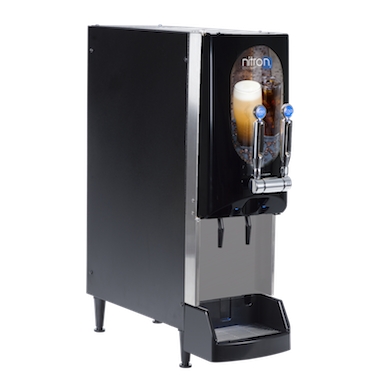 Removable graphic door models
The convenient Removable Graphic Door models make swapping the marketing panel on the front of the machine a simple process.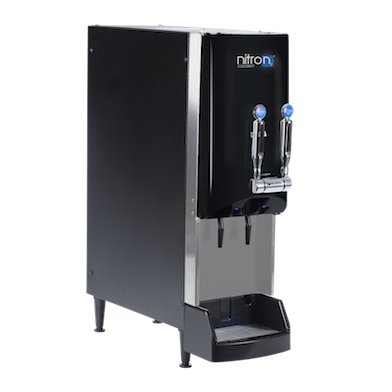 All-black door models
Uses an all-black door for a more subtle, sleek look
Dispense Options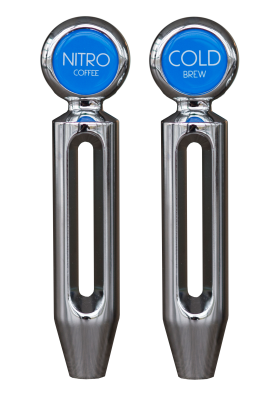 Nitro/Still
Dispense a nitro-infused beverage from one tap, and a still beverage from the other.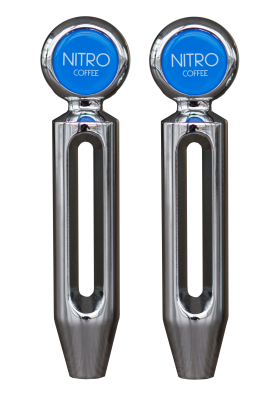 All-Nitro
The All-Nitro model dispenses nitro-infusion from both taps allowing operators to meet higher volume needs and double the selection of nitro beverages.
Connection Options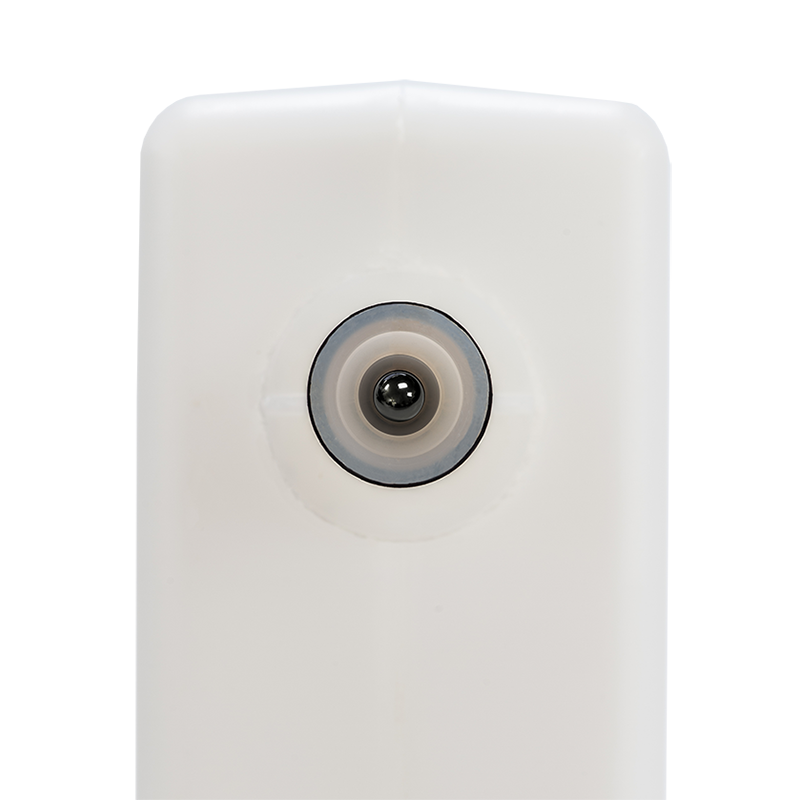 Ball-valve connection
(1 gallon BIBs)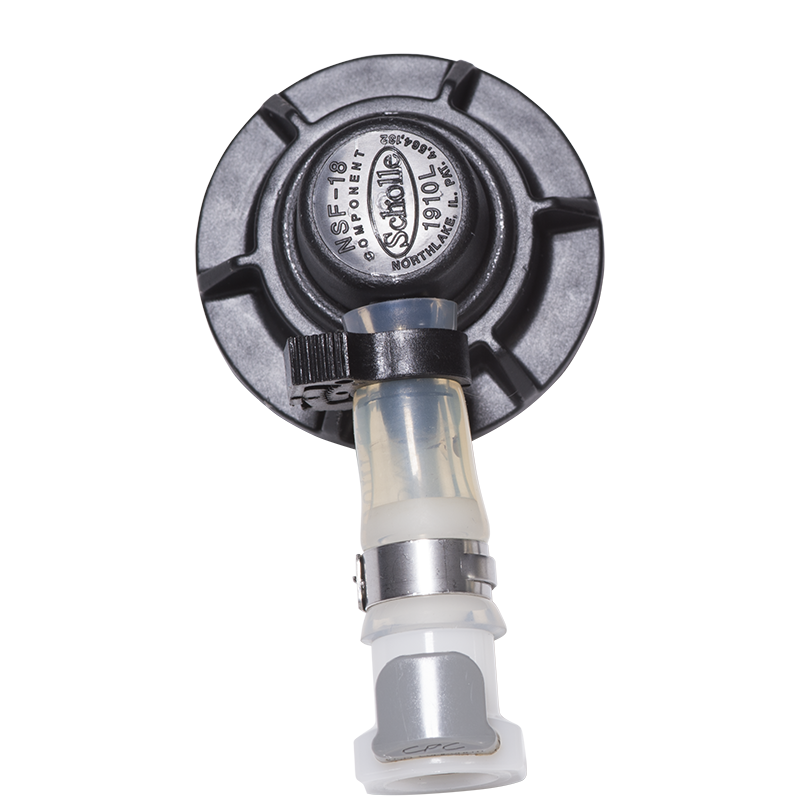 Scholle connection
(½ gallon BIBs)
Accessories
Nitron gas module
Compatible with any Nitron model, this module purifies the surrounding air to provide an unlimited supply of gas for beverages, and removes the need for high-pressure tanks or nitrogen generators.
Model variants & specs
U.S. Market
Canada Market
Mexico Market
EMEA Market
LATAM Market
ASP Market
Ready to learn more about Nitron?