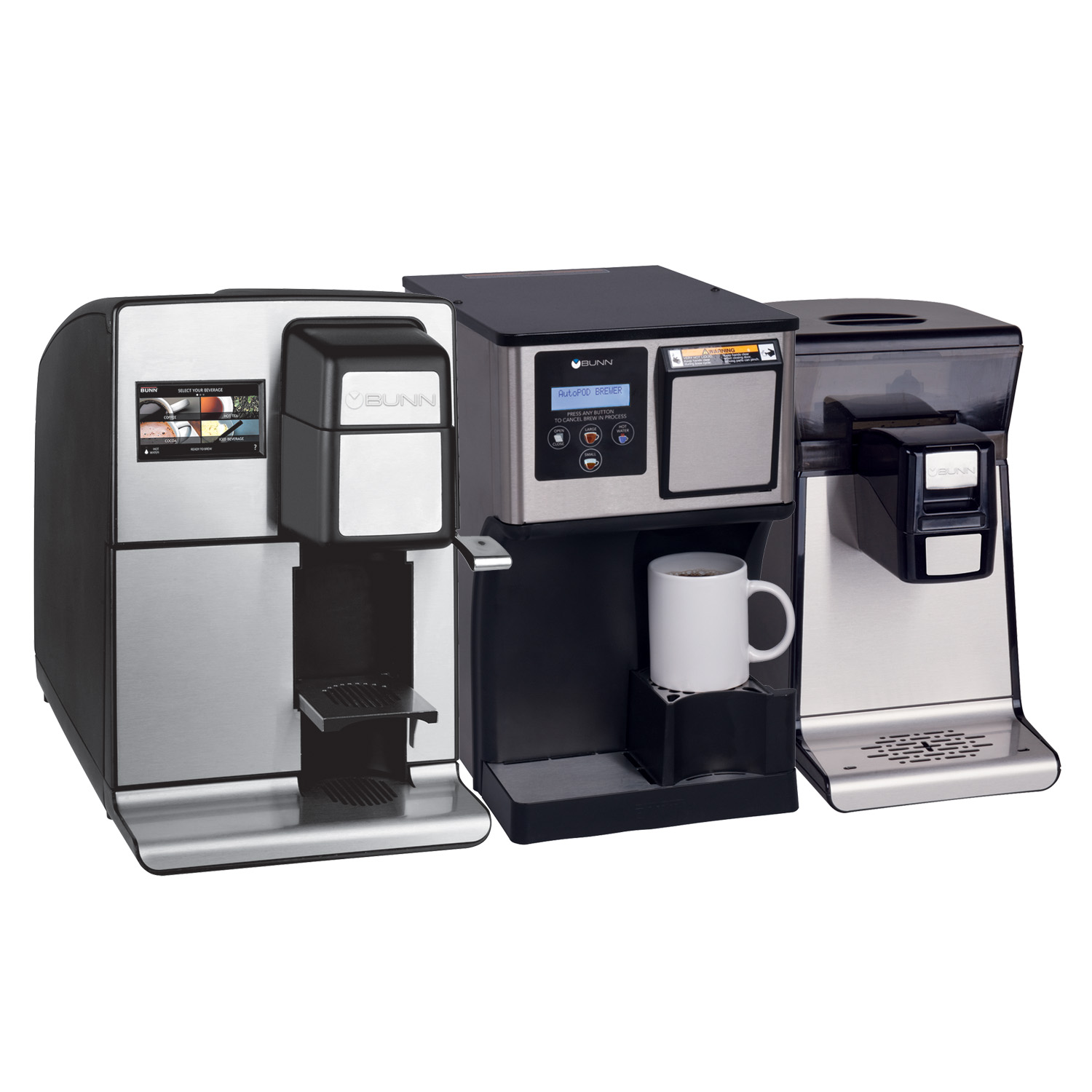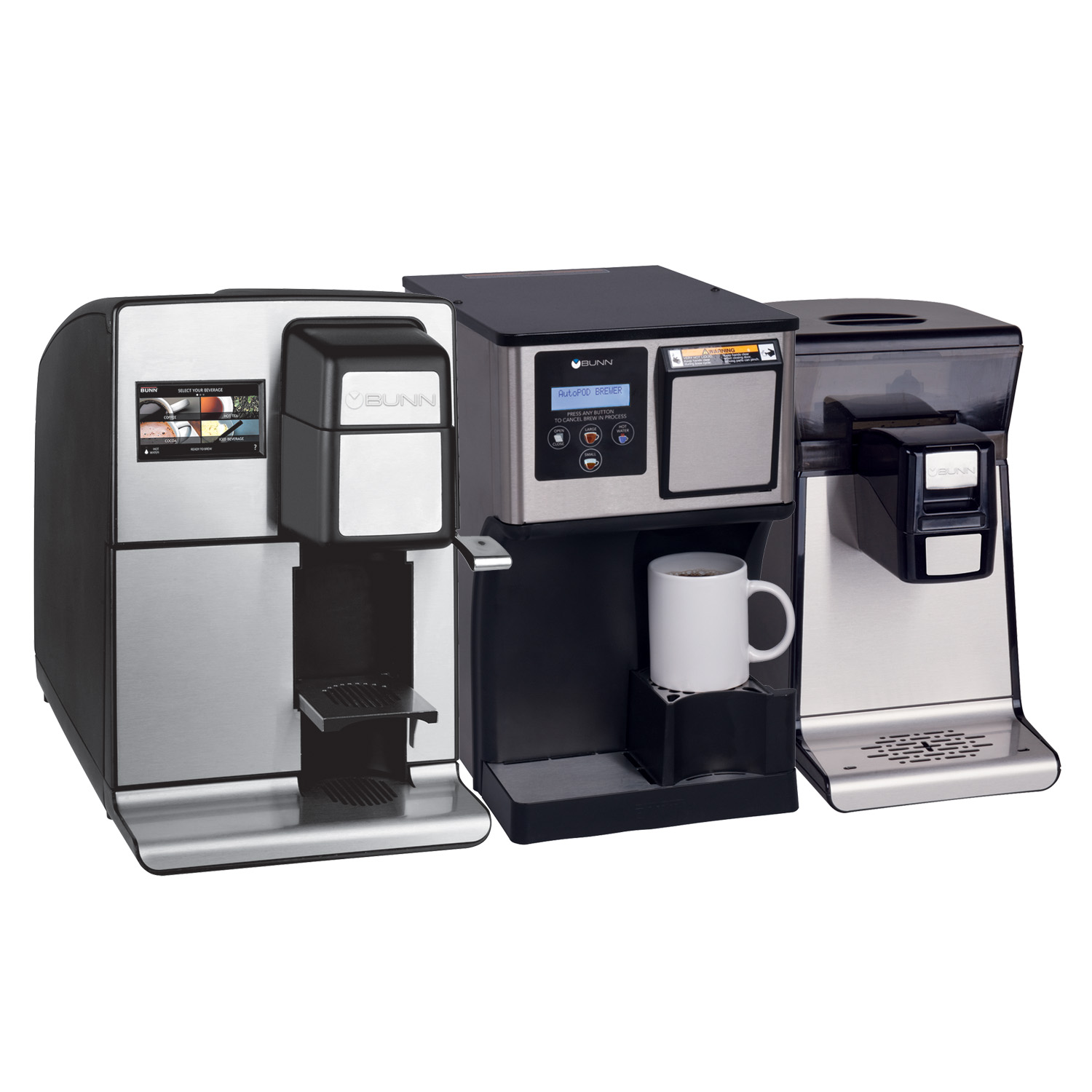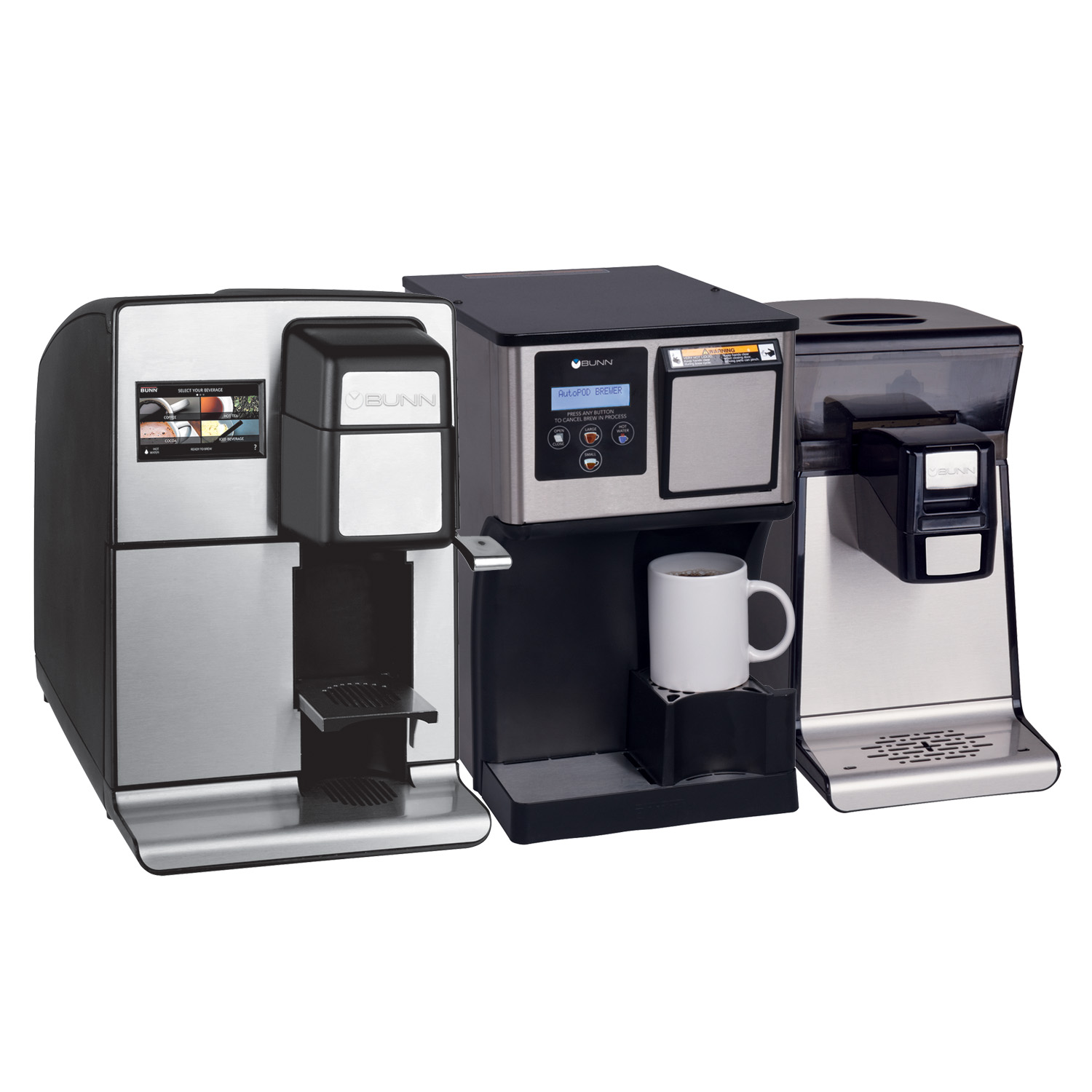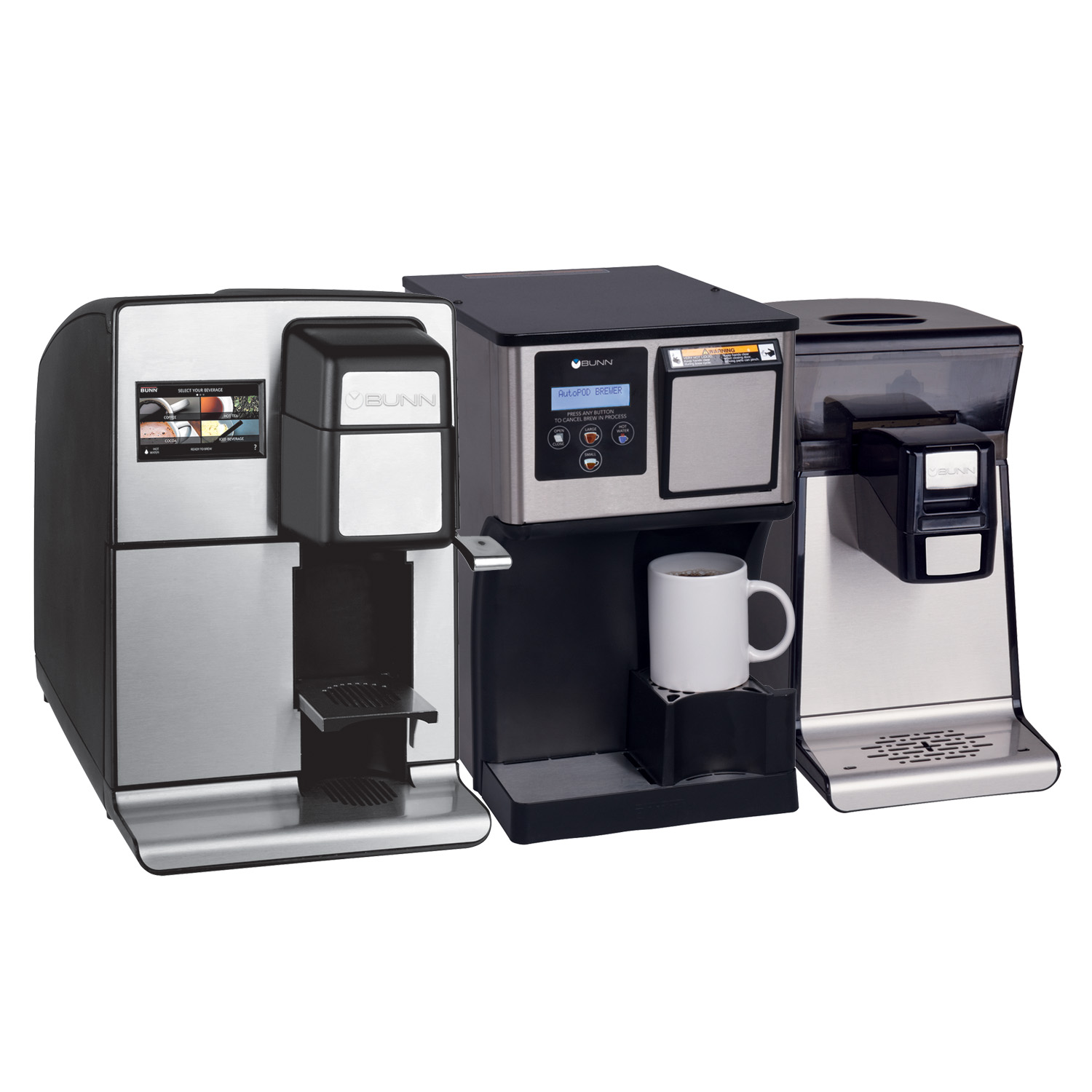 Meet the My Café® – Single Cup Brewers
The BUNN My Café single cup line offers four brewers with automatic or pour over capabilities. The My Café provides on demand single cup beverages. Compatible with most hot beverage cartridges and pods, beverage programs can feature expanded menus with one machine.
The My Café series single cup brewers deliver a quality cup, while providing the flexibility to personalize beverage offerings. Having the ability to maintain a brew temperature of 200 degrees, My Café provides repeatable quality. Models range from one-button brewing to interactive displays for programming unique recipes.
BUNN's My Café AP & MCO brewers save you time and energy by connecting directly to your beverage bar water line -- keeping the reservoir full. With advanced programming options to dial in your perfect cup, the BUNN MCO features an LED touchscreen with 4 recipe options. Both My Café & MCO feature internal waste bins, eliminating the need to remove the cartridge or pod after each brew.
Perfect for office environments where lower volume brewing is desired, the My Café series provides fresh, on demand single cup beverages. Helping to reduce waste where batch brewing isn't required, improvements to operation and efficiency help keep costs low. Additionally, My Café AP & MCO brewers feature Energy Saver modes to reduce energy consumption during idle periods.