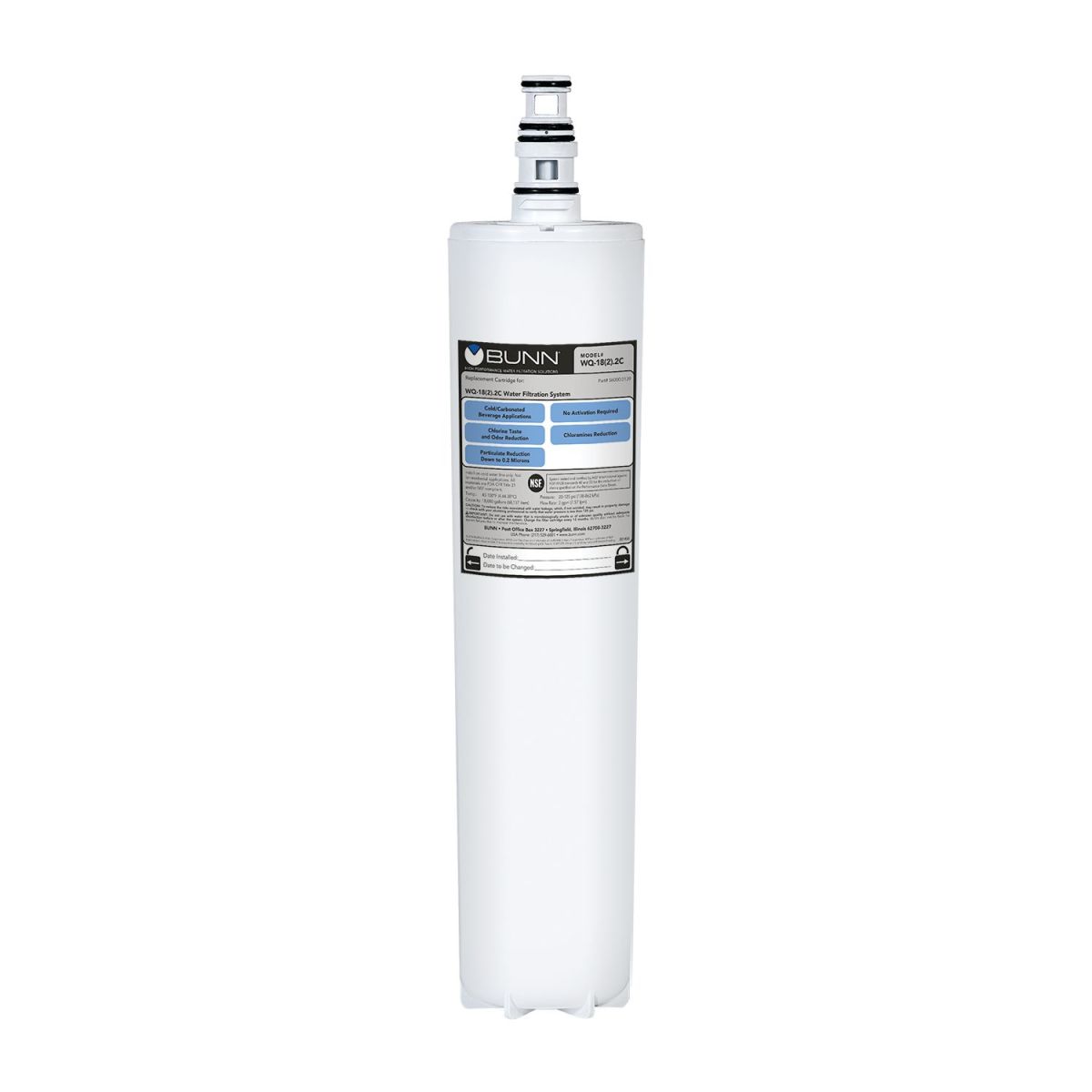 WQ-18(2).2C CARTRIDGE
High Performance Water Filtration Solutions
56000.0139
Designed to support low to medium applications, the WQ filter provides clear, fresh water to your machine, improving flavor, quality, and overall appearance of your coffee, tea, and carbonated beverages. The filter combines cyst and bacteria reduction with chloramine, chlorine taste and odor, and lead reduction while also reducing particulates which could damage the inner elements of your equipment.
Features:
Designed for low to medium volume applications rated up to 18,000 gallons of use to reduce chlorine taste & odor and chloramines
Protects downstream equipment with exceptional sediment holding capacity and reduces health contaminants such as cyst with 0.2 Microns mechanical filtration
Certified to NSF Standard 53 for Cyst and Standard 42 for Sediment, Chlorine Taste and Odor reduction
Residential Users: Warranty is void if commercial equipment is used for residential or non-commercial use.