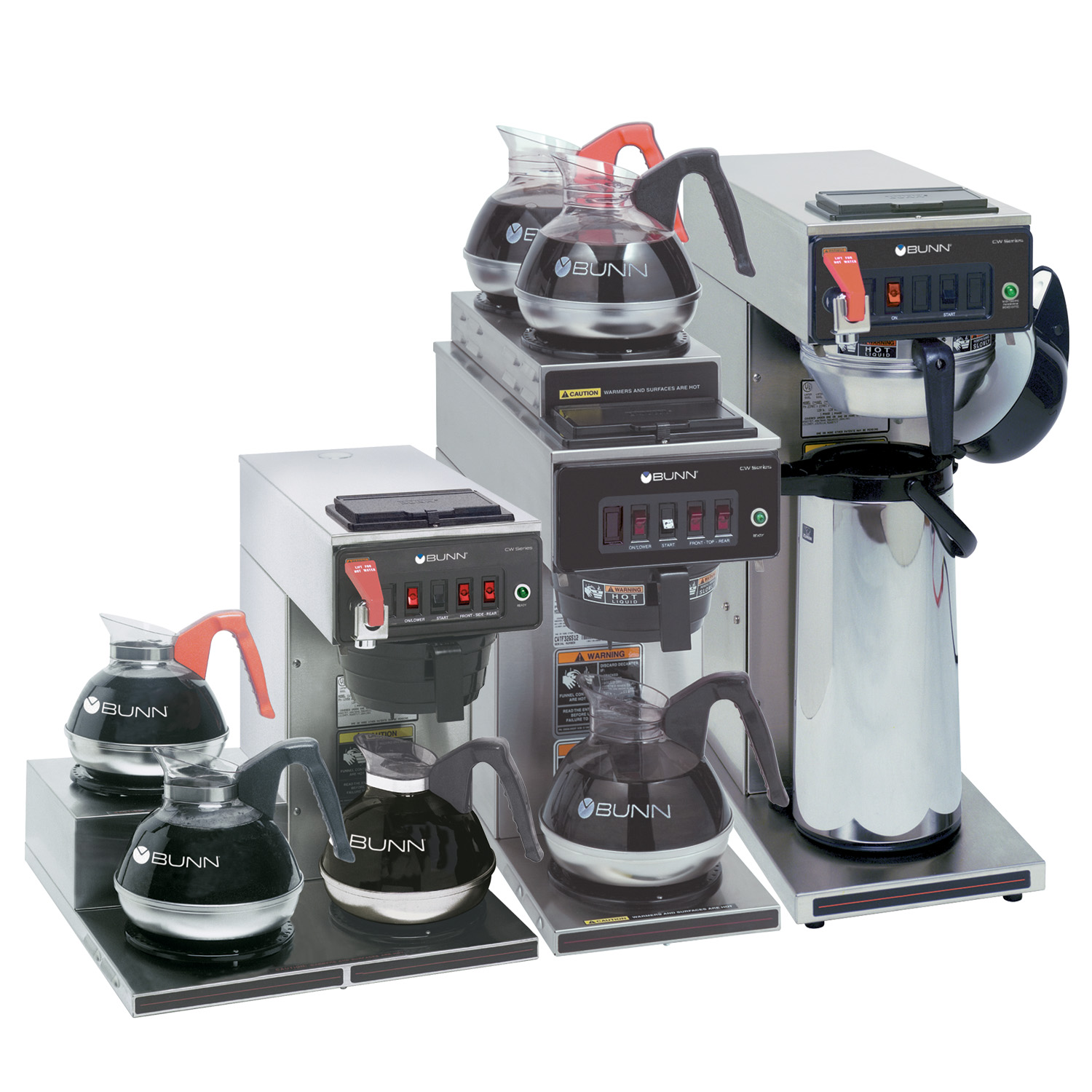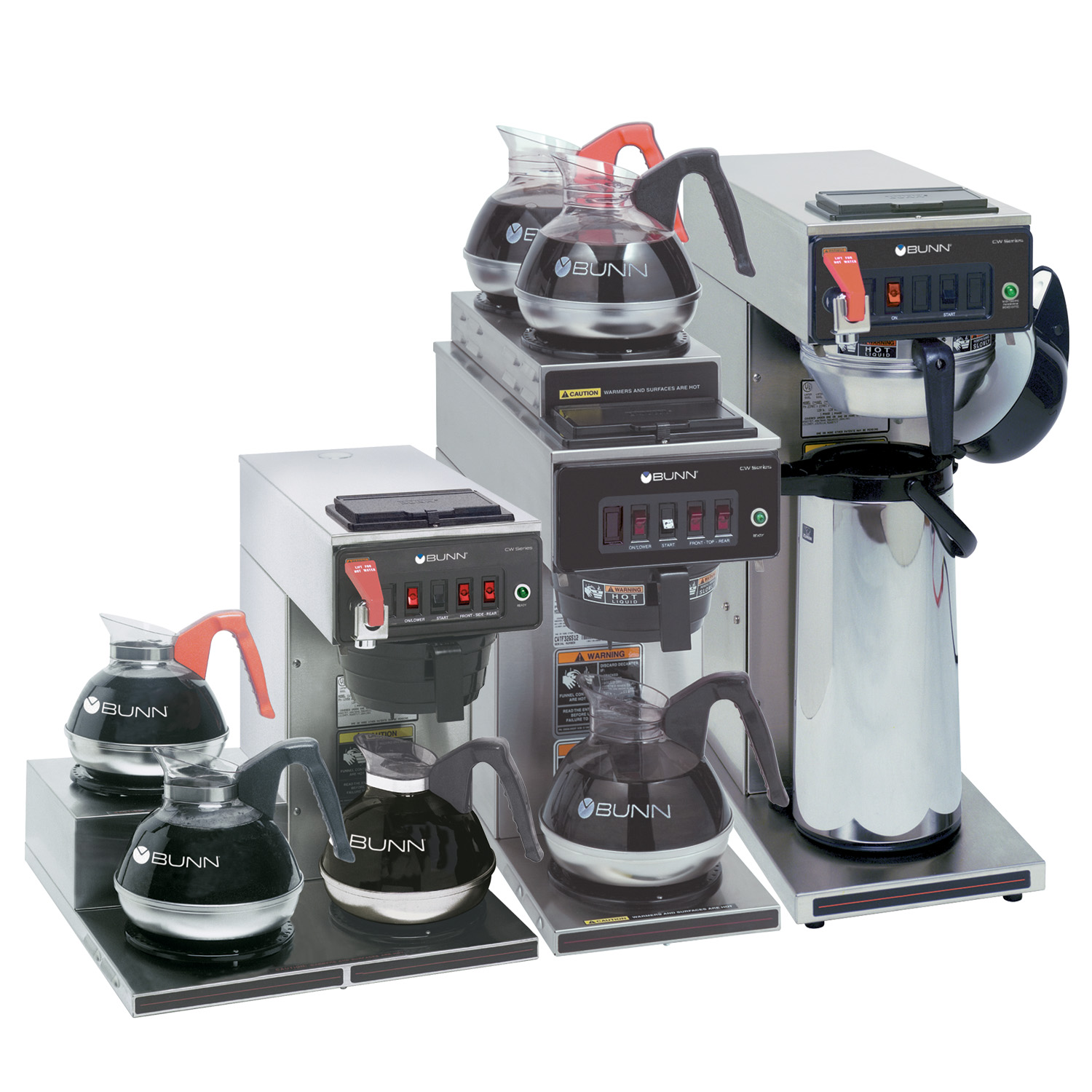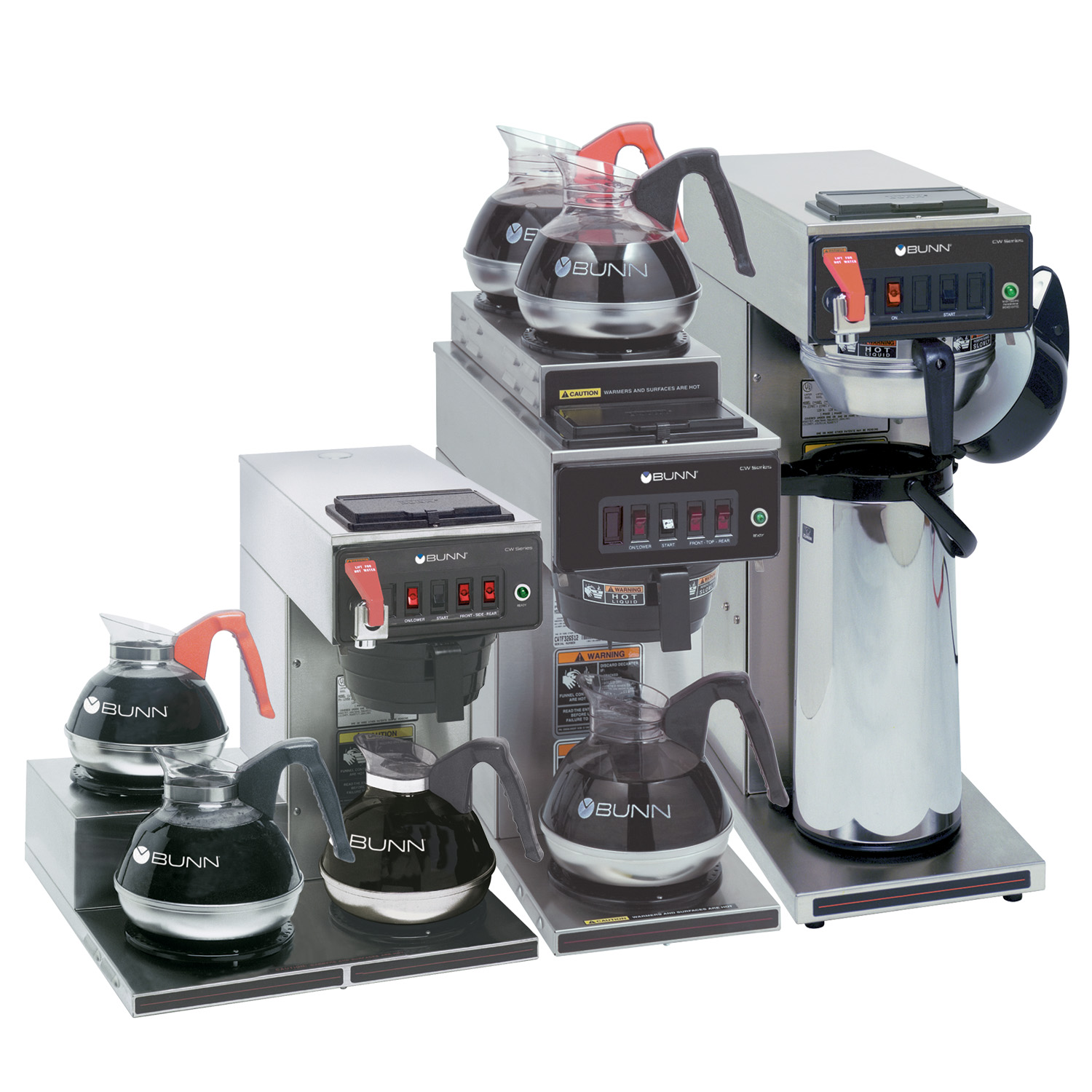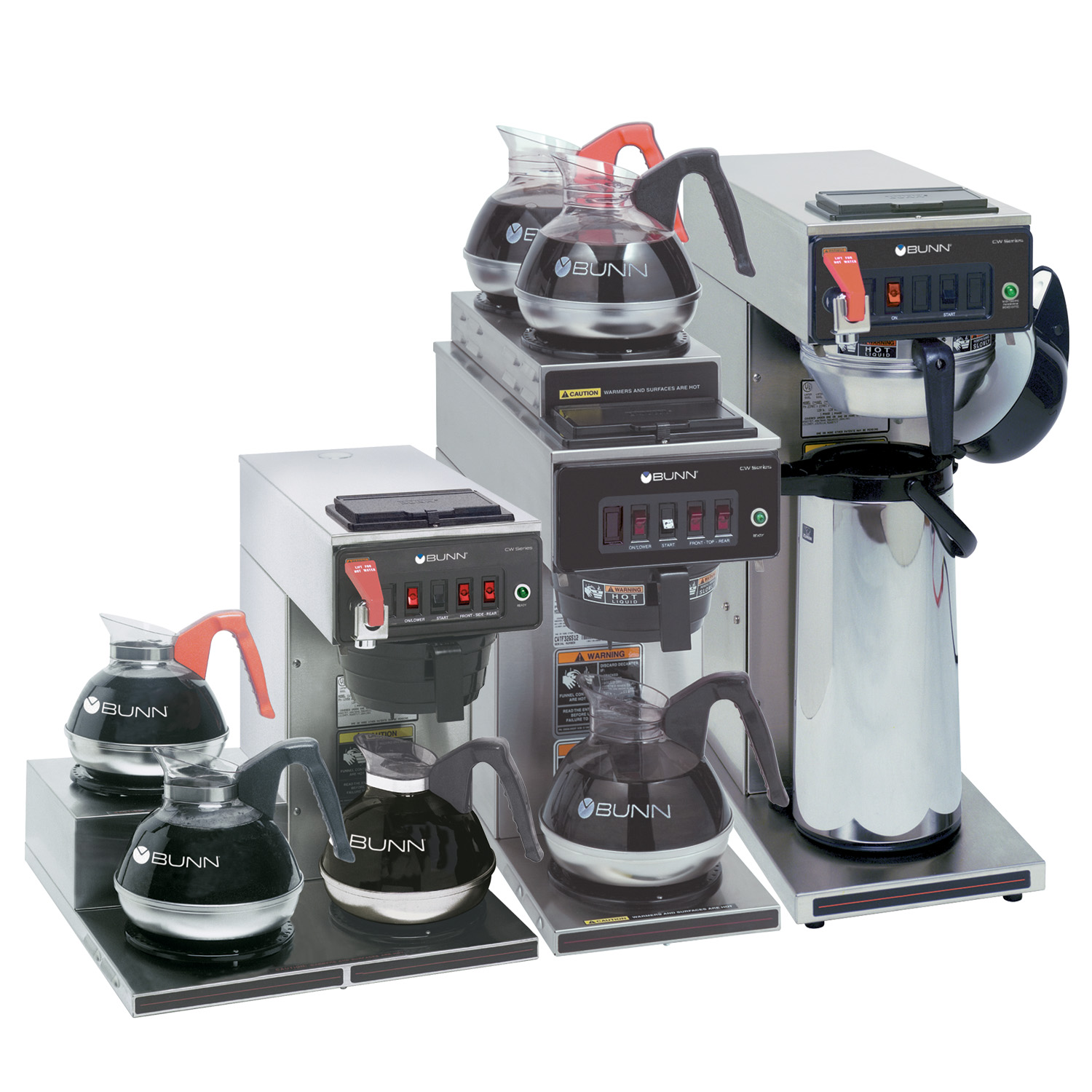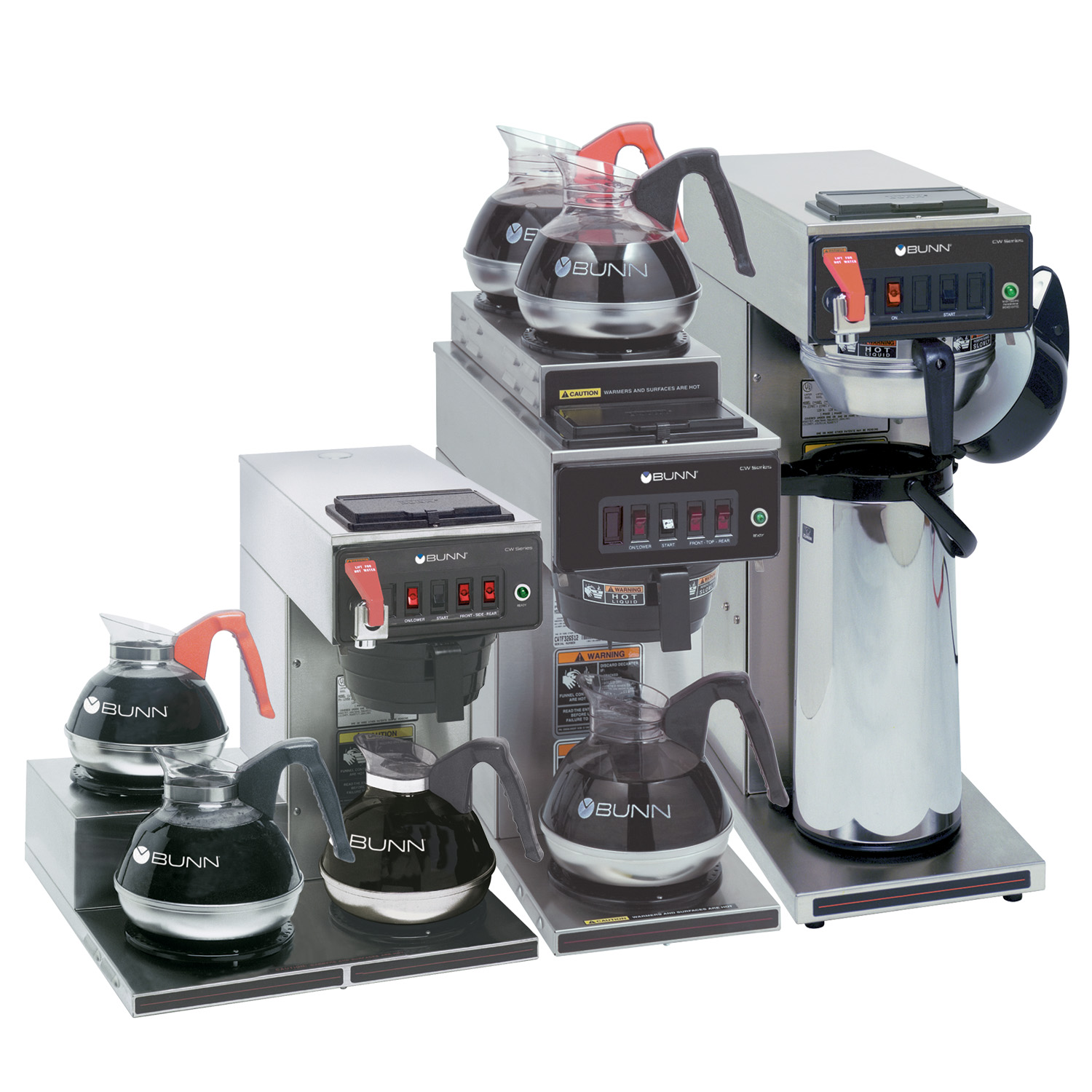 The BUNN CW Series caters to an array of needs that adapt to your beverage program. With convertible brewers, the CW Series offers both pour over and automatic brewing for situations where plumbing is not available. The uncomplicated design along with our history of professional beverage innovation, provides the reliability to meet expectations and demand.
Consistent Quality in the Cup
The CW series brewers maintain a steady tank temperature at a consistent 200 degrees
Programmable batch sizes and various sprayhead options
Warmer and Server Configurations
Multiple warmer and server configurations to suit a variety of setups
Models without upper warmers allow for undercabinet placement to maximize counterspace
Brewers are designed to work with decanters, thermal carafes, and airpots
Electrical Configurations
Offering a variety of electrical configurations featuring 120V, 120/208-240V and Dual Voltage, CW series brewers are designed to handle both low and high-volume applications
CW models listed as DV (Dual Voltage) can operate on either 120V or 120/208-240V
If unsure, it is recommended to consult with a local electrician to determine what electrical configuration matches your needs.