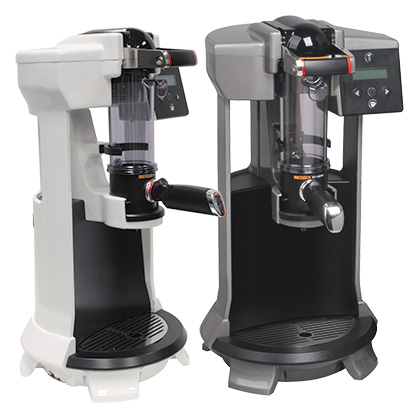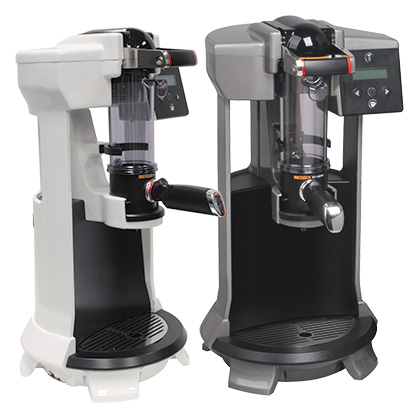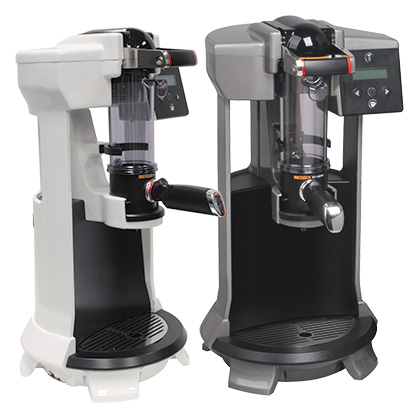 Ideal for the Specialty Retail/Bar environment, the BUNN Trifecta is a tech-enabled, barista-crafted single cup brewer that heightens the quality of coffee and tea. Through various recipe parameters, developing unique-to-you flavors is made easy by the welcoming user interface and uncomplicated recipe maps.
The Air Infusion™ single cup process heightens the quality of fine coffees and teas while the saturation of coffee grounds is finely controlled by introducing water in pulse routines to magnify extraction. Controlled air injection into the brew chamber to agitate grounds results in consistent uniformity of extraction and reveals distinct notes in every roast. The air pressed filter process preserves coffee oils and aromatics for a deep-bodied, unique coffee experience. The Trifecta delivers By-the-Cup pours that eliminate waste where batch brewing isn't necessary.
Individual recipe volumes and temperatures allow an effortless switch between teas and coffees. The Trifecta provides Pre-Wet, Pre-infusion, Turbulence Power, and Extraction Time adjustments. Custom recipe names programmed on screen, Brew Counters to track number drinks dispensed, and rinse features to clean out brew chamber before disassembling are all included.