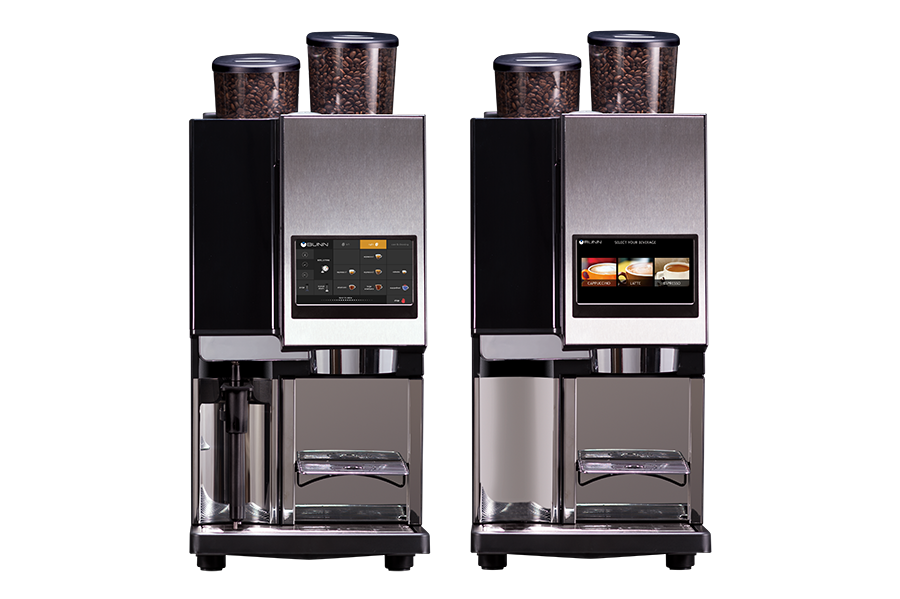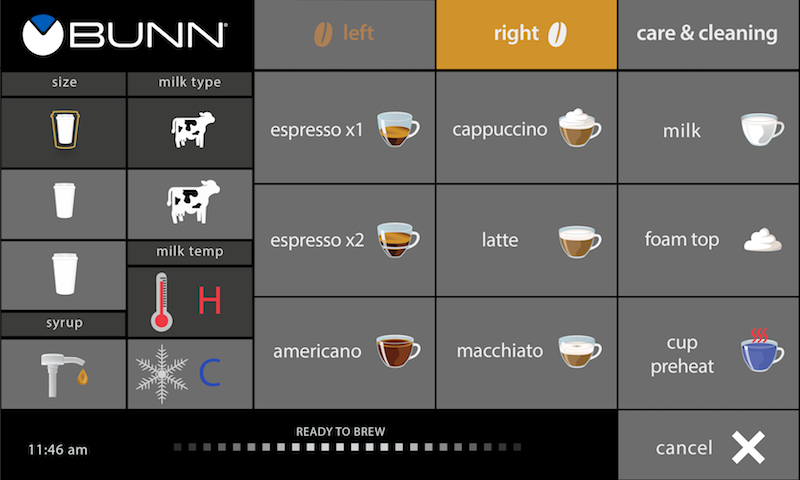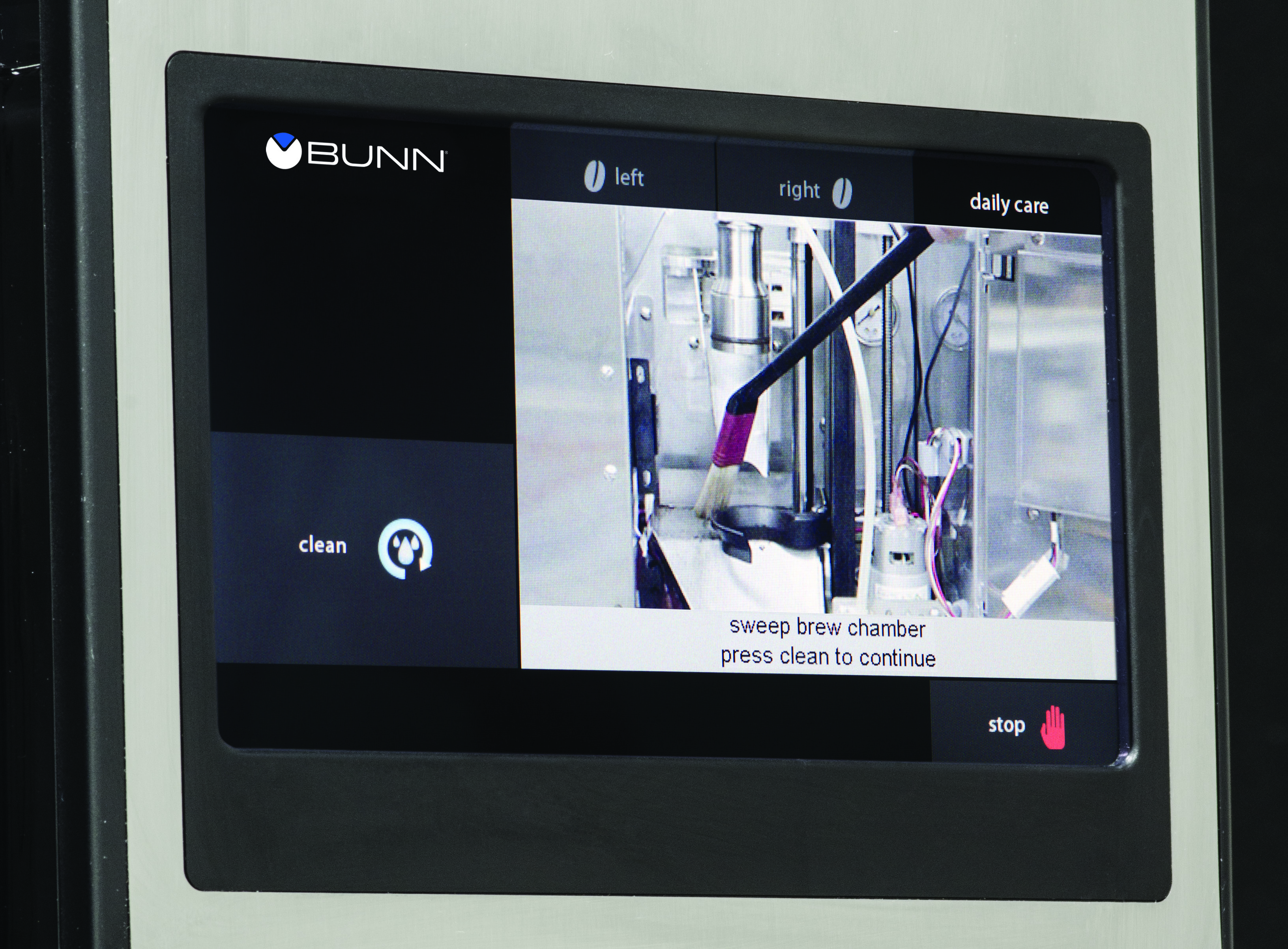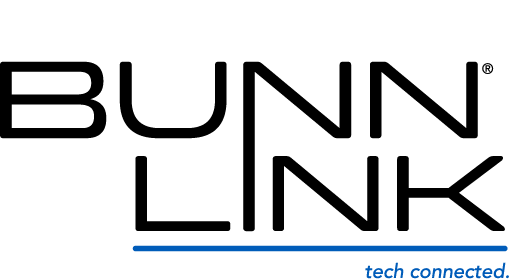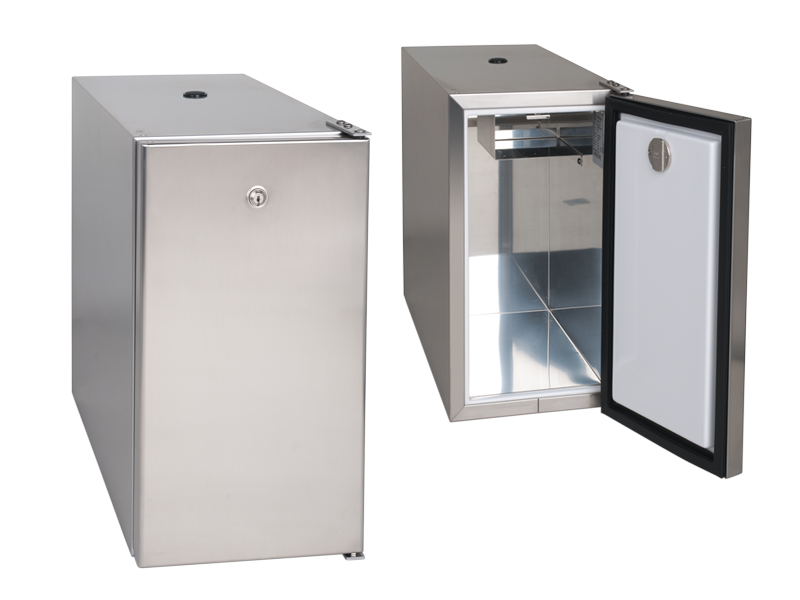 Meet Sure Tamp
We leveraged decades of beverage engineering and materials knowledge to design the exclusive Sure Tamp process incorporated into the Brew System Assembly. An all-metal construction, it uses a proximity sensor to ensure the precise tamping pressure and correct compaction, assuring that each puck will provide the best shot of espresso.
Build-A-Drink™ Touchscreen
The large 7" touchscreen on BUNN Superautomatic is an easy-to-use and intuitive control console that allows the operator to easily create a full menu of espresso-based beverages. The Build–A–Drink™ touchscreen has placement options for nine of your most popular drinks.
Picture Prompted Cleaning™
Instead of trying to find time to read manuals or view training videos, the touchscreen displays high resolution images to guide the operator step-by-step through proper cleaning techniques.
BUNNlink® Capability
BUNNlink is an IoT machine management platform built by BUNN to provide a secure mechanism to remotely monitor and communicate with connected equipment. BUNNlink enables data backed business decisions and allows the deployment of a customized user interface.
Milk Refrigerator
Designed to accommodate two standard 1gal (3.79L) jugs, this unit works in conjunction with BUNN Espress® to deliver two types of milk. Can be configured side-by-side with machines or placed below the counter.