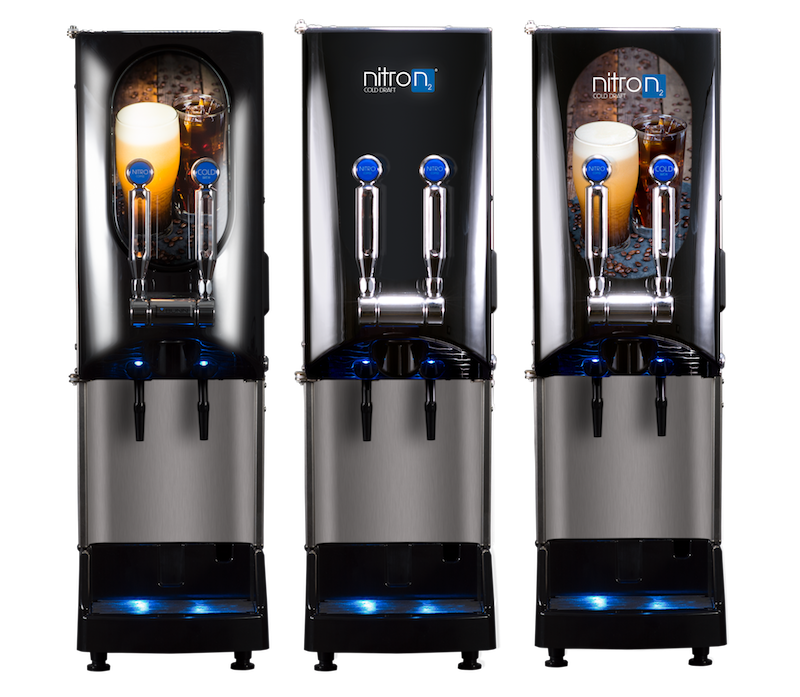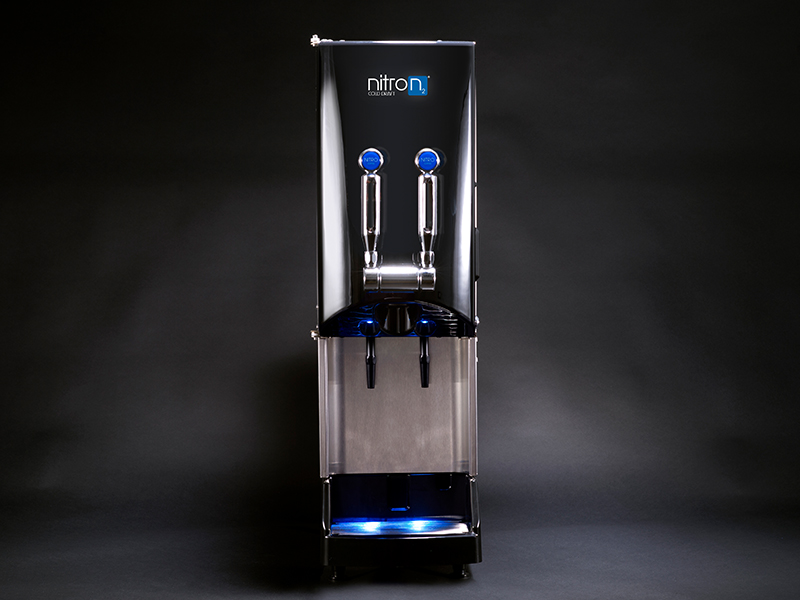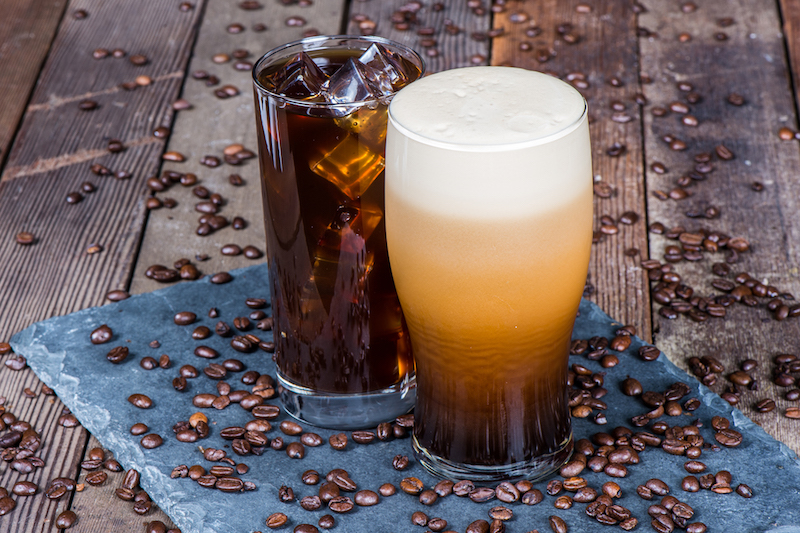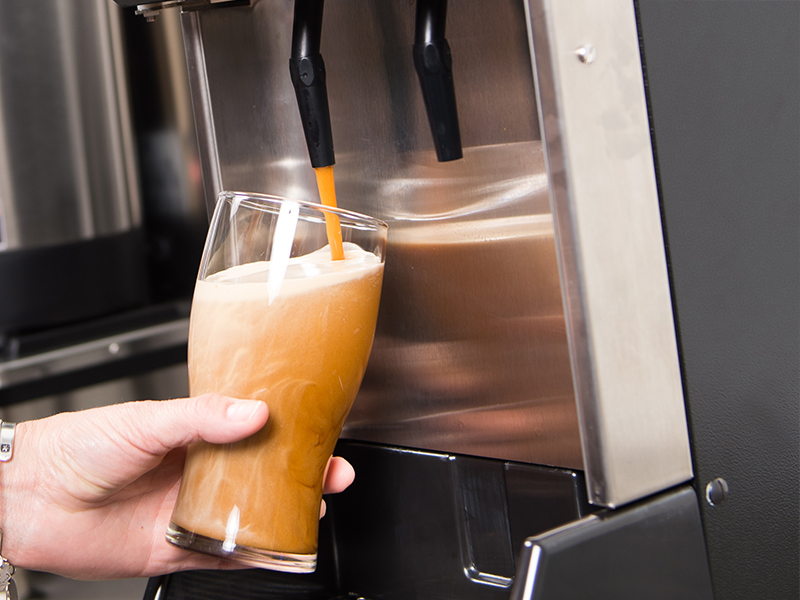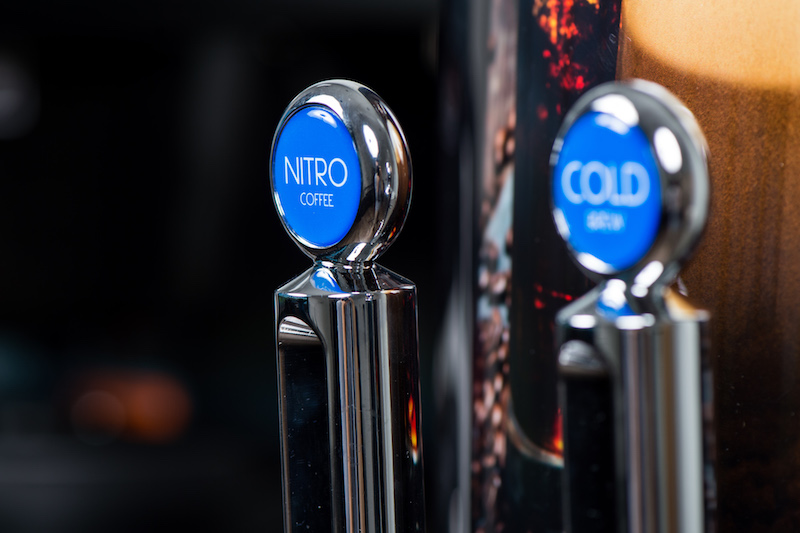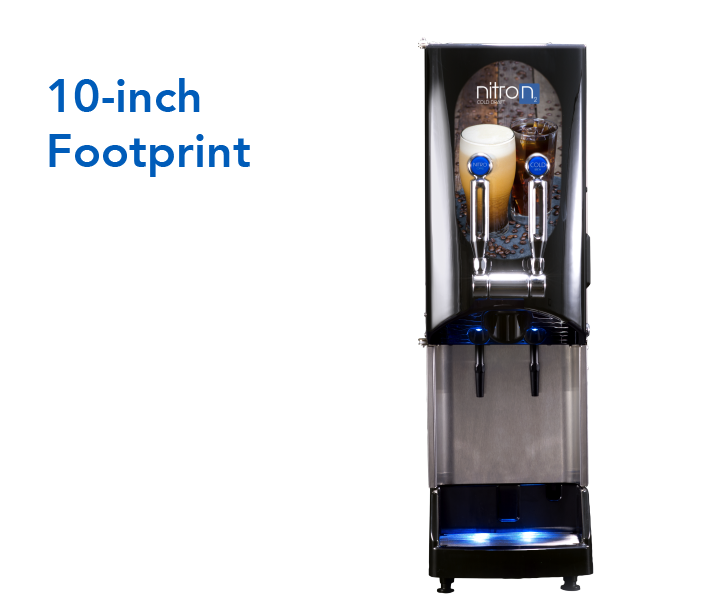 Meet Nitron
Keg-free design makes Nitron the ideal platform for delivering authentic Cold Brew taste without the need for a complex or lengthy brewing process.
Keg Free
Achieve a nitro infusion with no kegs to change-out, store, clean or sanitize! Various models available using either two 1-gal (3.8L) concentrate BIBs or BUNN refillable containers* (for Ball-valve models), two 1/2-gal (1.9L) concentrate BIBs or a single 1-gal concentrate BIB (for Scholle models) that staff are already familiar with and each BIB yields multiple gallons of finished drinks.

*Refillable Container Assembly (39302.0000) not included.
Great Taste
No milk or sugar needed! The BUNN exclusive in-line nitro infuser produces up to 3 minutes* of cascading micro-bubbles, crowning your beverage with a stout-like head that tastes distinctively creamy and delivers a soft, velvety mouthfeel.
*Results based on product concentrate used
Proven Technology
Leveraging BUNN's consistent and reliable High Intensity® mixing chamber assures a perfectly blended finished beverage, cup-after-cup.
Artful Styling
11" x 6.6" graphic panel on LED-lighted door can easily be changed - without tools - to promote unique brands and beverage offerings.
Mounted on standard 3/8"-16 UNC threads, chrome plated brass tap handles are interchangeable with custom handles for a more personalized look.
Narrow Footprint
Cold Brew Coffee, Iced Coffee, or Iced Tea - all from a sleek 10-inch wide footprint.