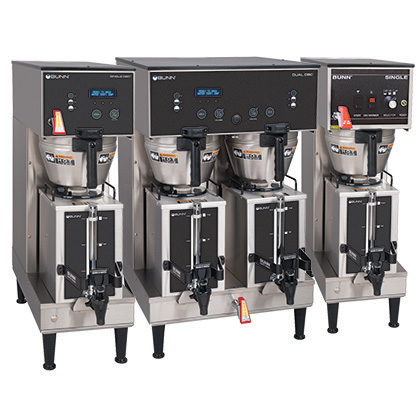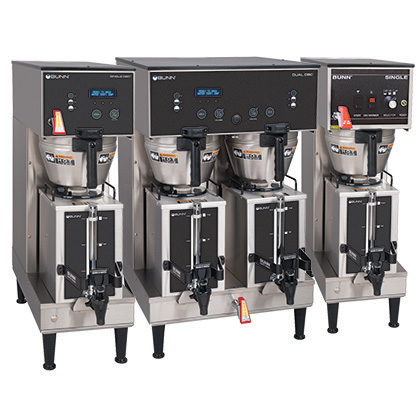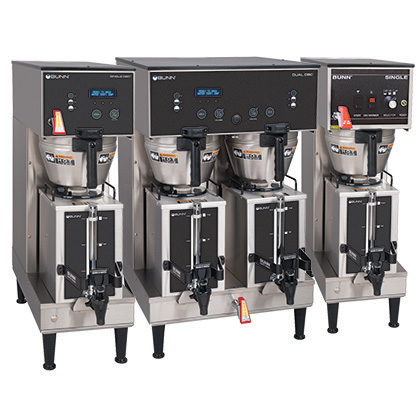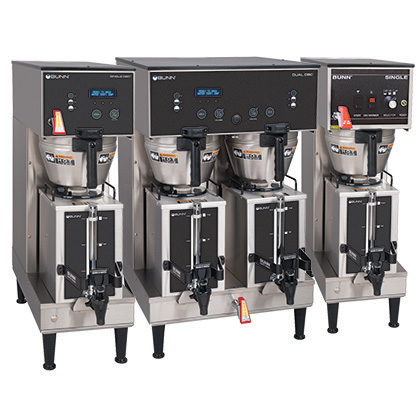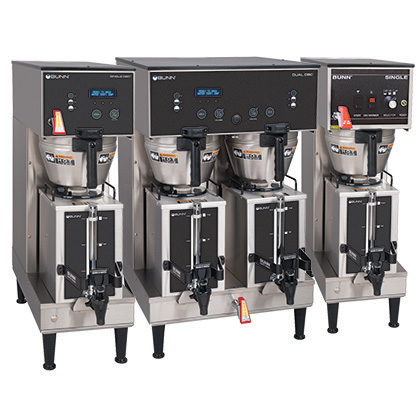 The GPR Series brewers are built upon decades of customer demand for a resilient brewer characterized by simplistic features. Distinguished by its commercial appearance, the GPR is as tough as it looks – effortlessly putting out high caliber coffee.
The GPR model is available in a Single or Dual configuration with programmable batch sizes up to 1.5 gallons. The GPR Series provides easy to use controls with "Ready to Brew" indicator LED, adjustable water bypass valve to dial in your perfect flavor, and a convenient hot water faucet.
The portable 1.5-gallon servers with robust handles allow for safe carrying and the Safety-Fresh® brew-through lid provides vapor seal and spill protection. The GPR Series is cross compatible with both Single and Dual GPR brewers and comes with server docking stations when distributing servers around the building. The easy-to-read sight gauges assist in monitoring the volume of coffee in the reserve.
Electrical and Plumbing Configurations
Electrical configurations feature 120V, 120/208-240V to handle both low and high-volume applications. The GPR Series comes with water inlet fitting, Elbow, .25" FLR x .75" FTHR. It is recommended to consult a local electrician or plumber to determine what equipment meets your needs and requirements to meet local code.