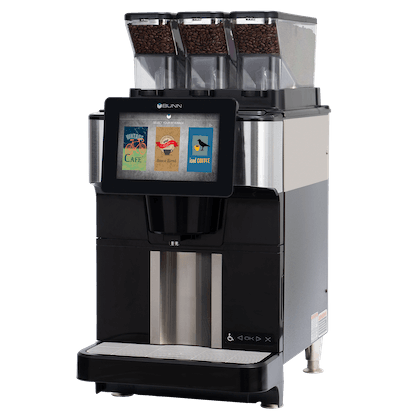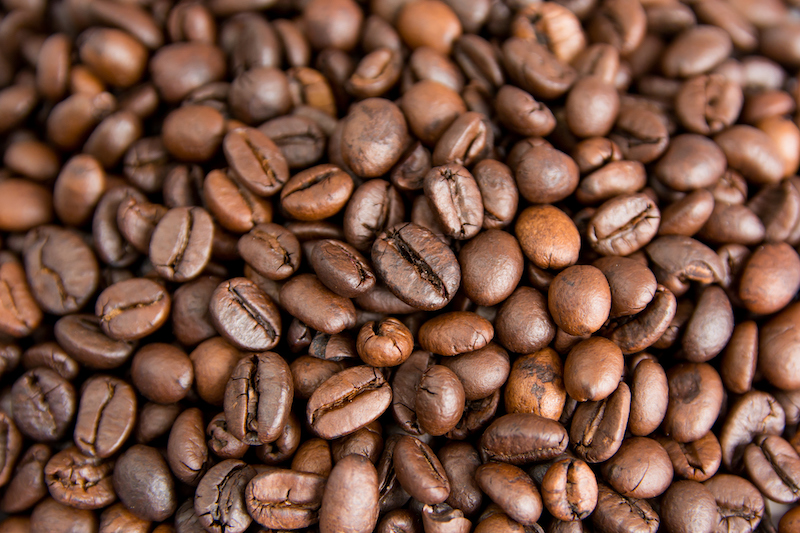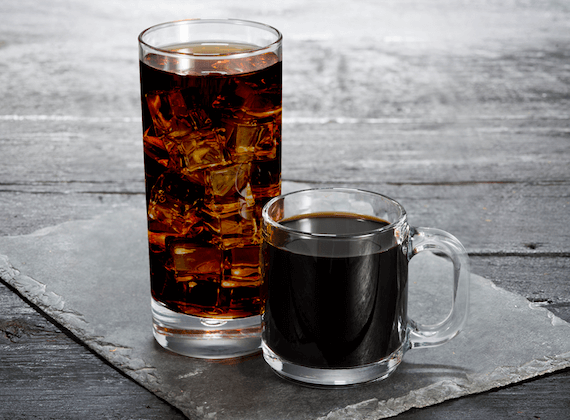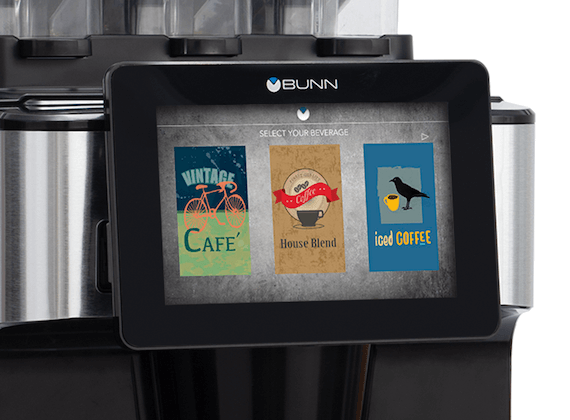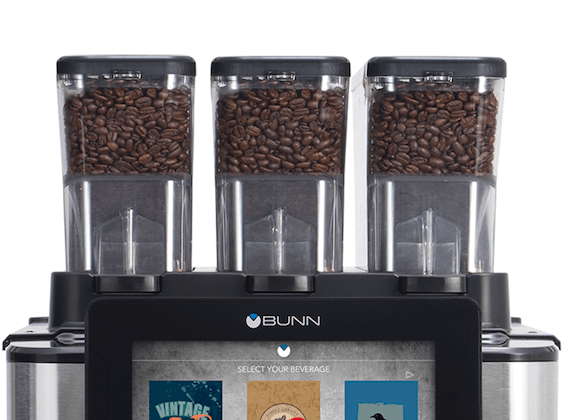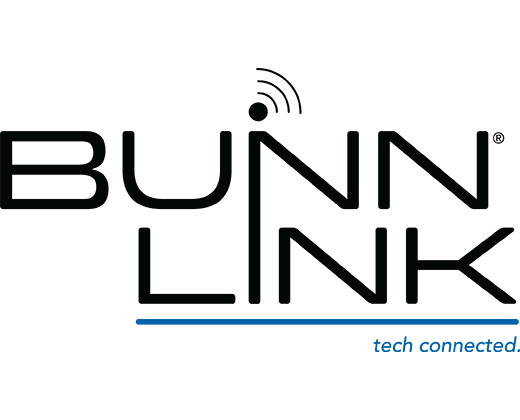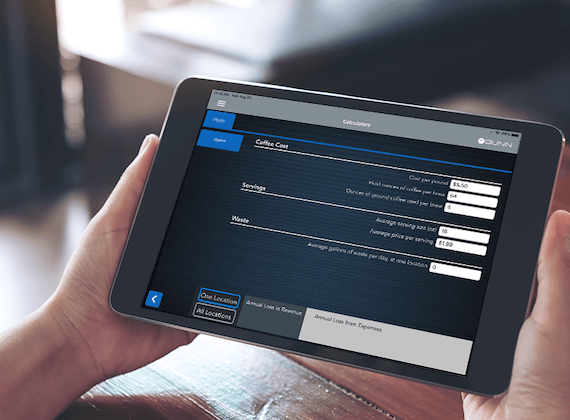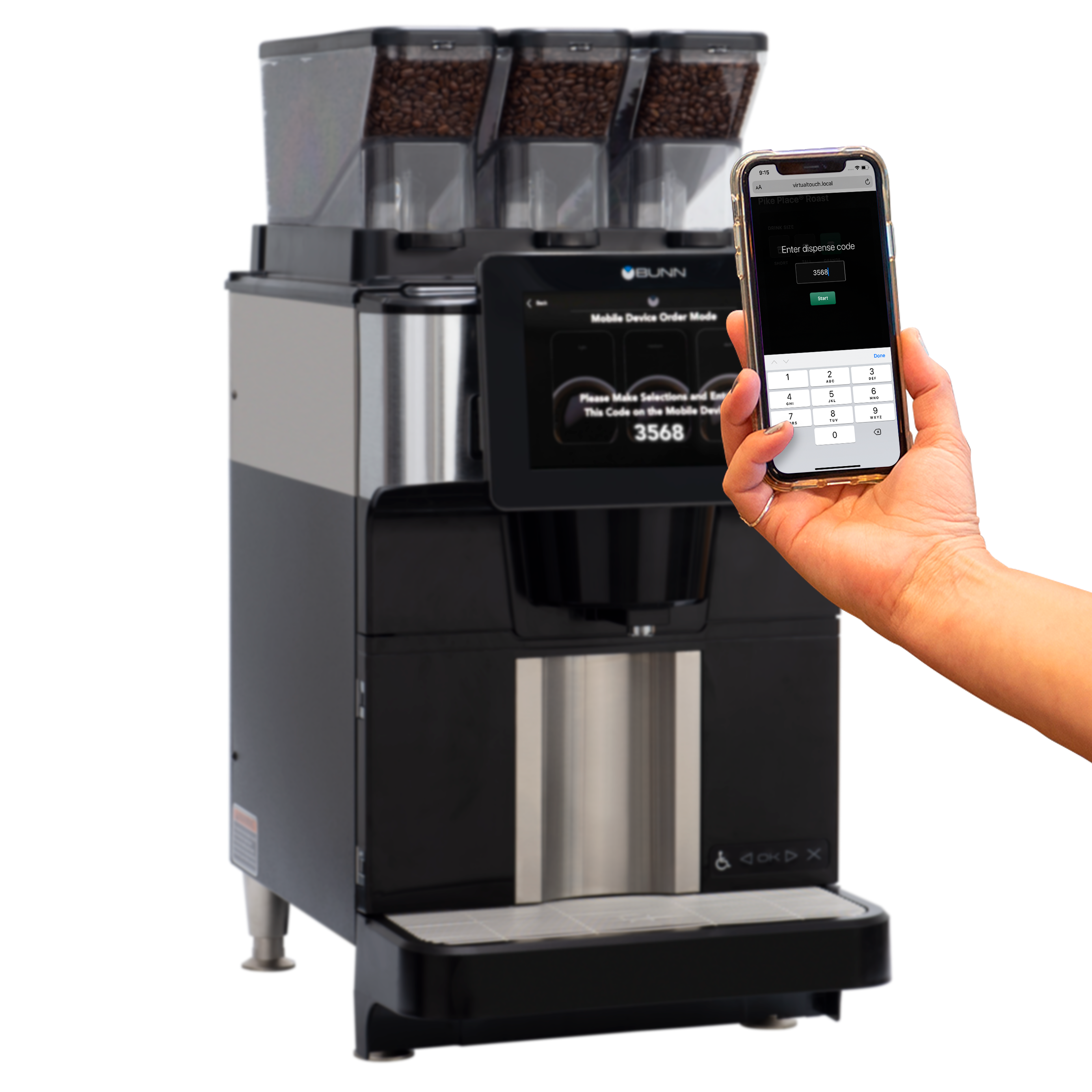 Meet Fast Cup
Profitable high-performance bean-to-cup coffee brewer that features an intuitive touchscreen experience, a drip-style flavor profile, and accommodations for larger cup sizes - delivered to your customer in approximately 30 seconds.
Coffee That's Fast and Freshly Ground
Users select their favorite drink, beans drop from clear hoppers and are ground fresh. Fast Cup creates a drip-style flavor and excellent cup clarity, filling most large cups in about 30 seconds from button push to takeaway.
Practically No Coffee Waste
The bean-to-cup system delivers single cups of fresh coffee, ensuring all your beans are brewed into your customer's cup. This complements dayparts with varying demand for coffee.
Hot & Iced Coffee
Offer an expanded selection of drinks, including options for both hot and iced coffee. The iced coffee option cools freshly brewed coffee as it dispenses, making it perfect to pour over a cup of ice without watering down your beverage.
Configurable Touch Screen
Promote your brand by uploading graphics and videos for display on the large 10" industrial glass touch screen. Features a swipe function for simple navigation and access to customer, manager/crew member, & tech sub-menus.
Intelligent Technology Eases Labor Demand
Reduce the number of touches per day with three large 3lb+ bean hoppers that provide enough for seventy cups of coffee, per hopper. The large puck bin holds the spent grounds from up to fifty beverages, while the through-counter grounds option allows for an even greater capacity. No paper filter to replace and Picture Prompted Cleaning on the touchscreen ease training and maintenance routines.
BUNNlink® Capability
BUNNlink is an IoT machine management platform built by BUNN to provide a secure mechanism to remotely monitor and communicate with connected equipment. BUNNlink enables data backed business decisions and allows the deployment of a customized user interface.
Profit & Waste Calculators
Use your numbers on our exclusive Profit and Waste Calculators for profitability and payback scenarios. Contact you BUNN representative to learn more.
VirtualTOUCH Touchless Beverage Selection
Optional beverage dispensing technology using a QR code and your smart device. VirtualTOUCH™ from BUNN is a touchless approach for selecting and dispensing coffee using commands from a personal smart phone with full access to the beverage menu and intuitive, step-by-step instructions. Simply scan the QR code on the BUNN Fast Cup with your smart device which will mirror the menu on the machine's screen. Follow the prompts on the phone screen and watch the process on the interactive, customizable machine screen while dispensing your fresh beverage into the cup. (BUNNlink hardware and annual subscription required. Contact your BUNN sales rep for more information.)