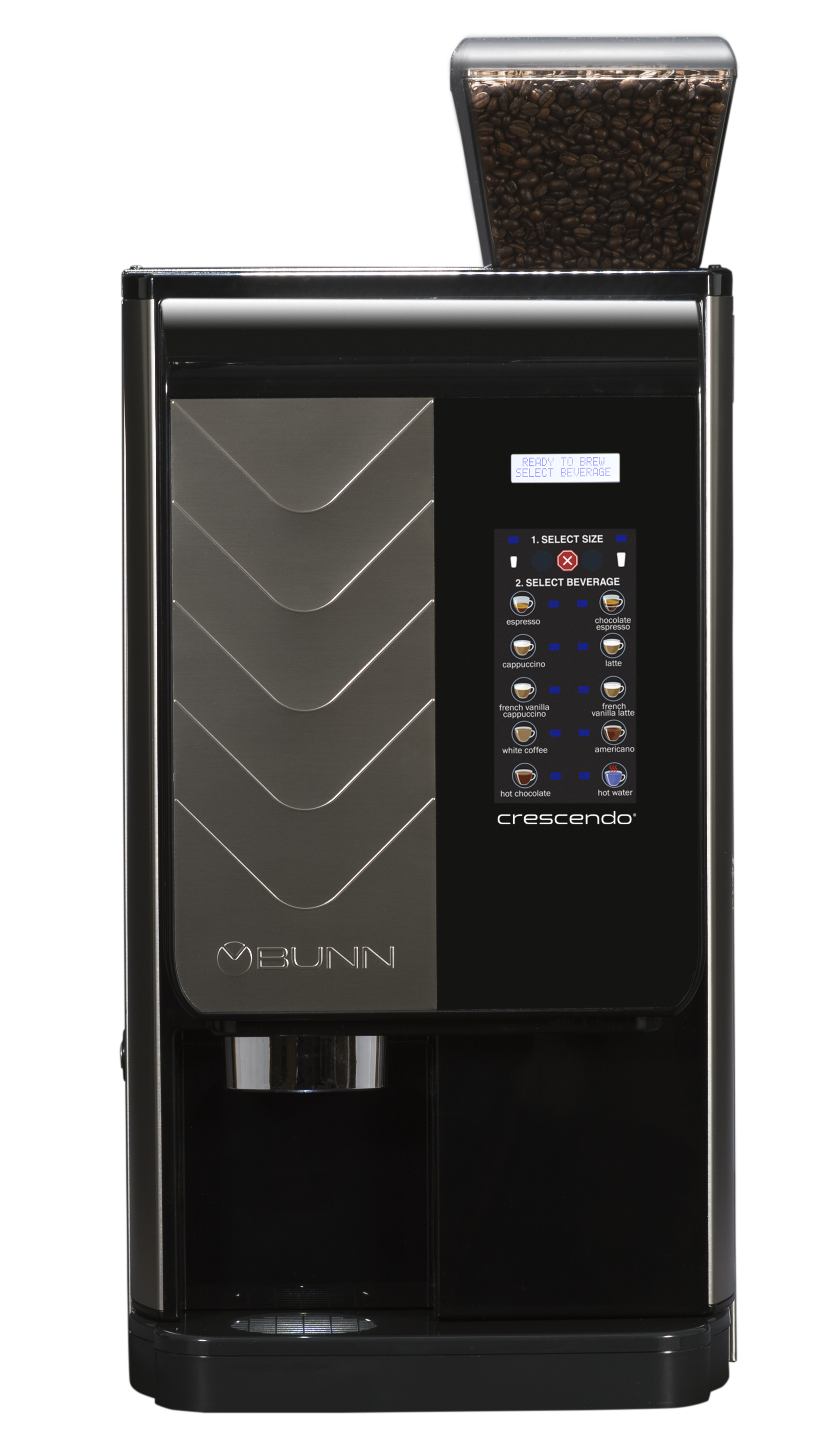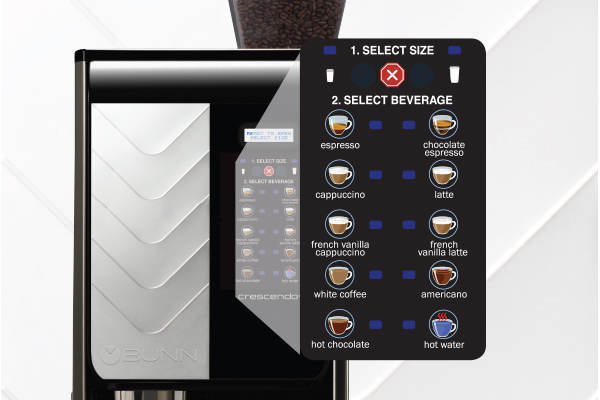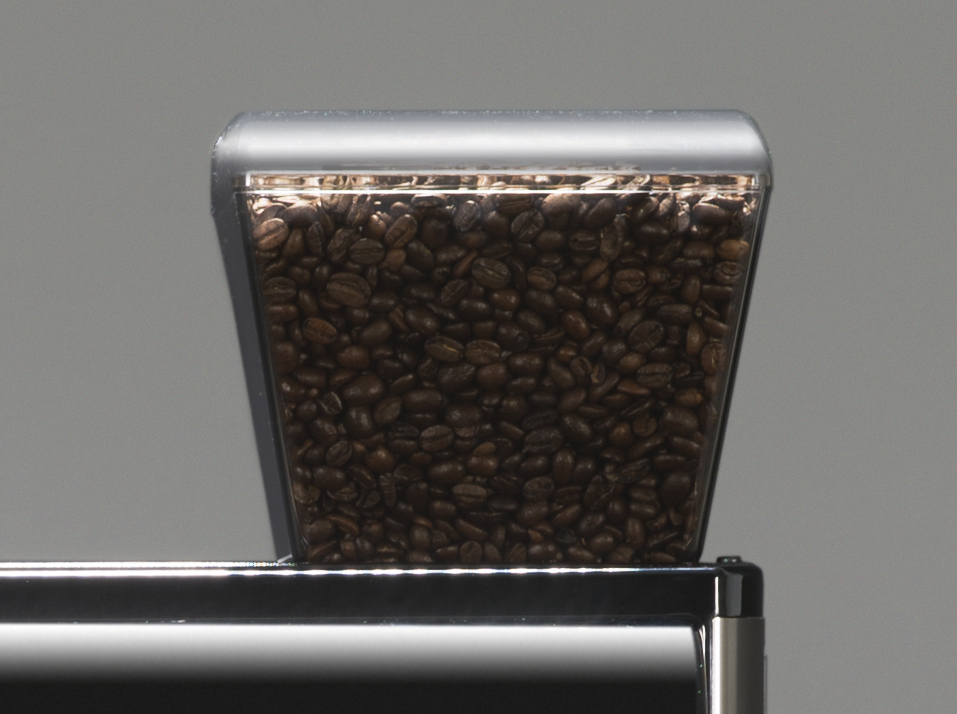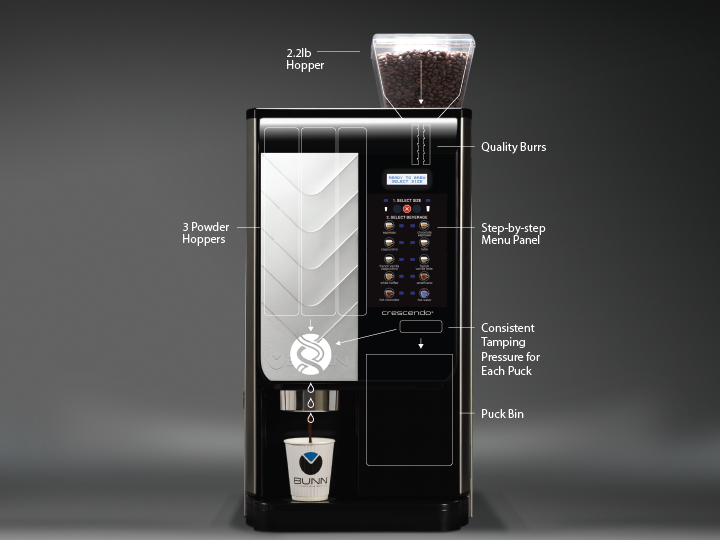 Meet Crescendo
Serve authentic espresso purely, or build it into your choice of 9 café style beverages, all from a front-of-house design that saves valuable counter space.
Intuitive Touchpad Navigation
The touchpad provides easy step-by-step direction, with two programmable portion sizes from 8 to 12oz (230 to 350ml) and 9 cafe style beverage choices, plus hot water.
Large Hopper Showcases Fresh Beans
Consumers can clearly see fresh whole beans in the large 2.2lb (1kg) hopper as the brewing process begins.
Quality in The Cup
Ideal serving temperature of espresso and café beverages are achieved with our independently controlled two tank system. Three powder hoppers work together to deliver a wide range of flavors: two 3.3lb (1.5kg) hoppers for the larger demand flavors and a third 2.2lb (1kg) hopper for French Vanilla.