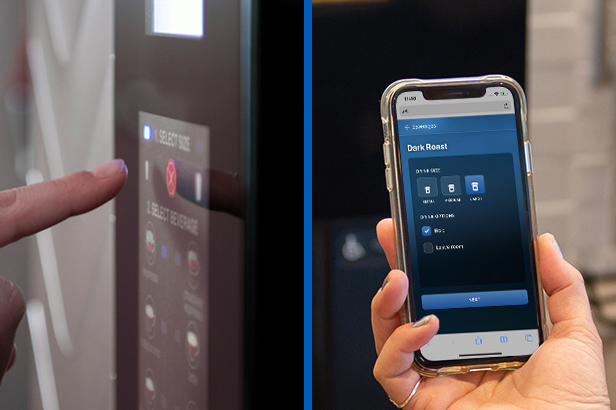 VirtualTOUCH™
Introducing a contact free beverage dispensing experience from BUNN. Now your customers can conveniently select and dispense a beverage without touching the machine.
BUNNlink® enabled machines can use QR codes and mobile devices to place beverage orders
Optional technology on Crescendo machines allows users to select beverages by hovering a finger over the controls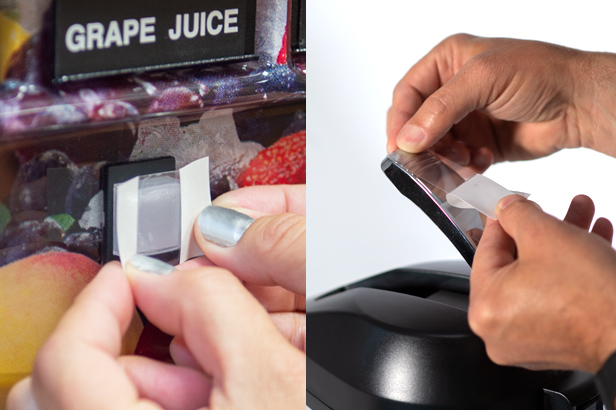 Anti-Microbial Film
These films cover your common contact points and allow your equipment to function normally without leaving a sticky residue when replaced.
Available in full sheets or pre-cut sizes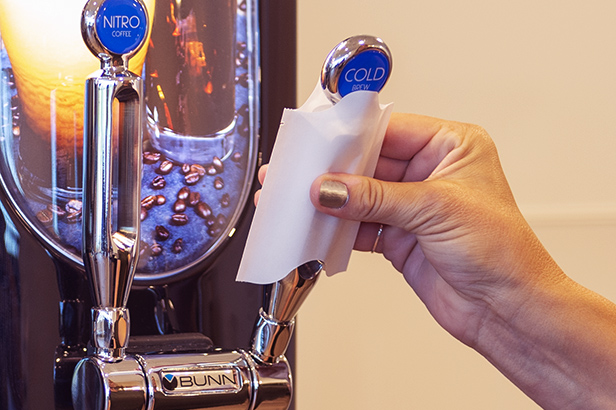 Tap-Kins™
Equipment that relies on handles can now be a reliable way to dispense beverages while ensuring clean contact. Tap-Kins are biodegradable and recyclable sleeves that users can easily take from a dispenser, slide over any handle, and discard without any direct surface contact.
Dispenser and sleeves sold separately
Sleeves are sold by the case; 300 sleeves per roll and 10 rolls per case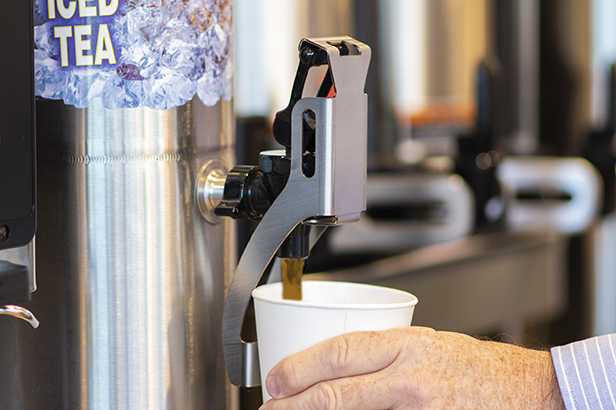 Faucet Adapters
Your existing equipment and servers can be part of a clean contact beverage program. Stainless-steel faucet adapters attach to BUNN Soft Heat®, ThermoFresh®, and tea dispensers, allowing for easy cup-push service.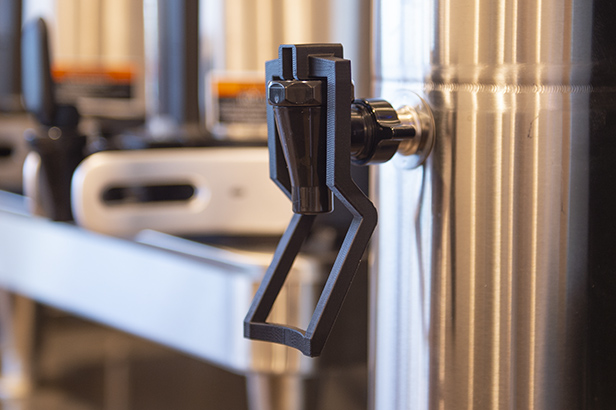 Push-Style Faucets
BUNN servers, new or old, can be outfitted with push-style faucets that emphasize clean contact. These faucets are easy to install and offer a clean contact solution for beverage dispensing.
Anti-microbial faucets, handles, and films can easily be self-installed
Anti-microbial membrane switches will require technician installation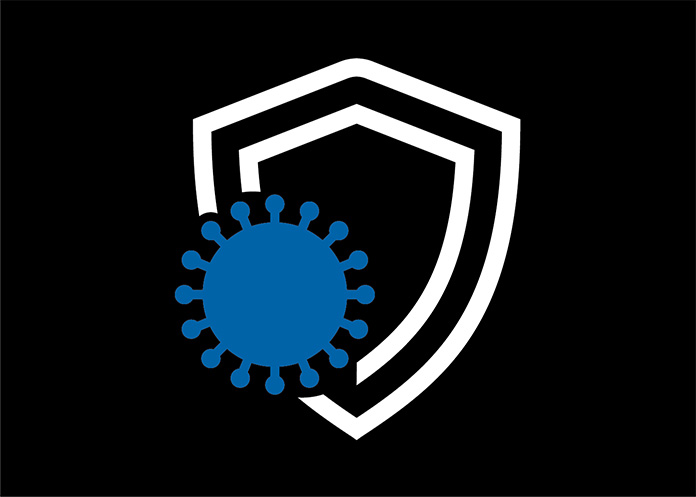 Anti-Microbial Parts
Clean contact beverage solutions are available for equipment you already own. BUNN offers anti-microbial replacement parts for high-frequency contact points such as faucets, handles, and dispense membrane switches. Anti-microbial film can be applied to touchscreens, touch switches, membrane switches, and handles.
Anti-microbial faucets, handles, and films can easily be self-installed
Anti-microbial membrane switches will require technician installation