BUNN is the single source for beverage-dispensing expertise in Equipment, Service and Digital Solutions. Our unique, holistic approach addresses the priorities and challenges of our customers to deliver solutions for efficient operation and maximum profits.
Bundling equipment and service packages from a single-contact supplier simplifies the process for sourcing product specs, equipment installation, comprehensive service and preventive maintenance.
In a high-tech world where touchless commands and machine-to-machine communication are part of the daily norm, BUNN assists our customers by incorporating digital solutions and advanced technology for equipment and service offerings.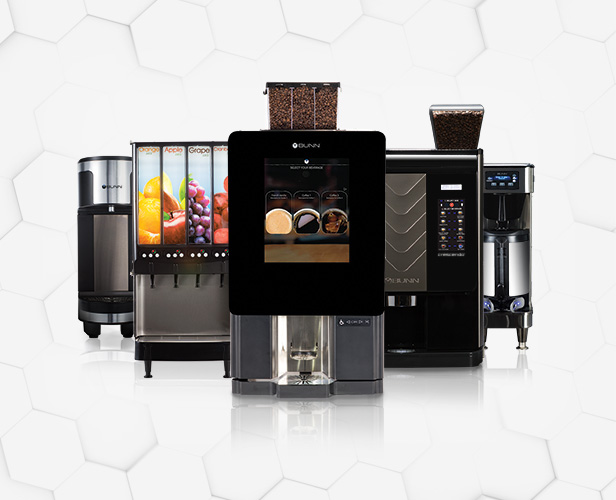 Full range of beverage dispensing equipment
BUNN stands ready to meet the ever-changing demands of high-tech beverage-dispensing platforms with a commitment to the highest quality results - in every cup, for every occasion. The equipment portfolio includes a full line of commercial solutions for every beverage channel along with a variety of premium home brewers.
Equipment solutions worldwide with voltages for most markets
Worldwide warranties you can count on
National and international agency certifications
Common visual design across equipment families ensures visual harmony in any setting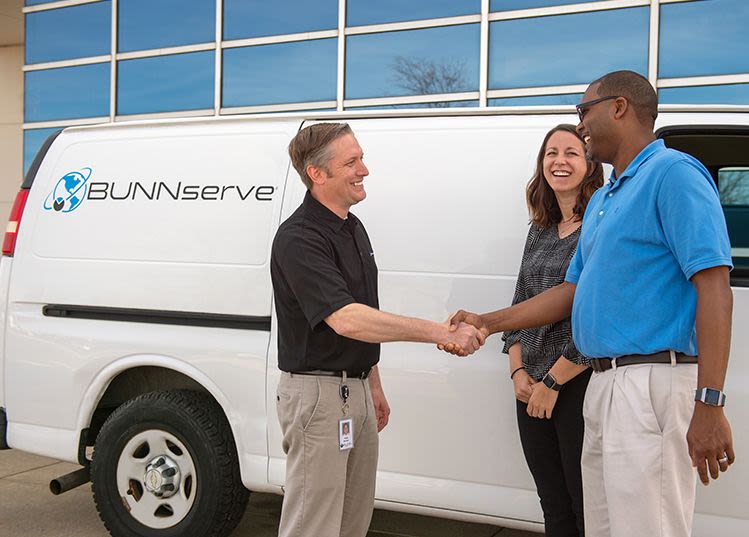 Service
Maximize the cost of equipment ownership and ROI through a partnership with BUNNserve, featuring customizable and professionally managed service programs for multi-beverage and multi-vendor platforms. Our team has the capabilities to cover the lifecycle of the equipment through logistics, installation, planned maintenance, reactive service, and removal and recovery.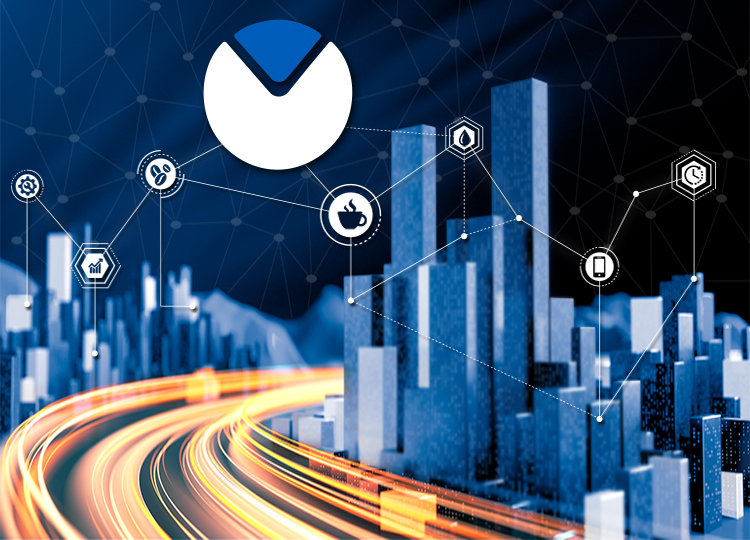 Digital Solutions
The tech-savvy, beverage-dispensing marketplace has evolved to include digital equipment, systems and support. Our team of experts is dedicated to continuous research and monitoring of digital trends. Constant collaboration with our customers enables us to understand their priorities and offer support through digital management of data, equipment and service products.
A family of connected BUNN products
Remote monitoring of dispensing equipment via BUNNlink
Tech-connected, touchless selection and beverage dispensing via VirtualTOUCH
Robust integrations with in-house enterprise systems
Let's start a dialog today about the all-in-one BUNN advantage for your Equipment, Service and Digital Solutions.