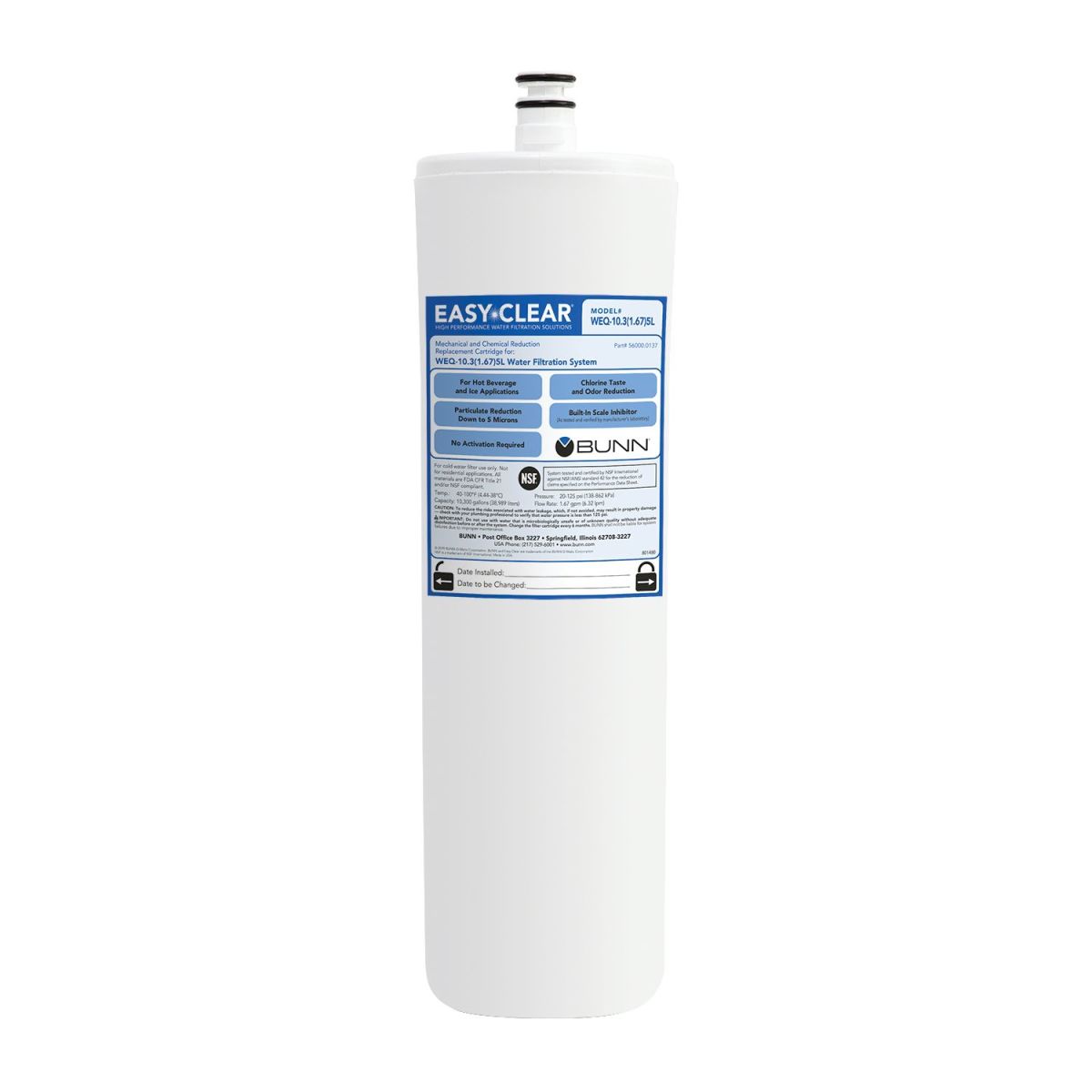 WEQ-10.3(1.67)5L CARTRIDGE
High Performance Water Filtration Solutions
56000.0137
Ideal for drip coffee and tea in workplace applications. Brew consistent, high quality, great-tasting coffee and tea with filtration designed to reduce maintenance and service costs.
Features:
Consistent brewed coffee and tea from quality recipe water with reduced sediment and chlorine taste and odor up to 10,300 gallons
Equipment protection from reduced sediment particles that can clog equipment sprayheads
Carbon block technology reduces dirt and particles as small as 5 Microns in size
Certified to NSF Standard 42 for reduction of Chlorine Taste and Odor
Reduces maintenance and service costs by reducing scale formation and equipment corrosion by release of scale inhibitors
Perfect for beverage systems with a medium-sized brewer (up to 50 lbs. of coffee/week)
Show more
Residential Users: Warranty is void if commercial equipment is used for residential or non-commercial use.